We tell you what responsibility is provided for looting and other crimes under martial law
Punishments for crimes during martial law are greater than in peacetime / Photo: Getty Images, National Police, SBU, Collage: Today
During the war in Ukraine, the civilian population can be robbed not only by Russian invaders, but, unfortunately, by fellow citizens. However, for theft during martial law, a greater liability is provided than in peacetime.
About what punishment can be for looting and other crimes, experts of the Coordination Center for Legal Aid explained.
Looting is sometimes misunderstood
More often, Ukrainians understand the word "looting" as any theft committed in wartime. However, it is not.
Looting isa military offense when a person steals the belongings of the wounded or killed on the battlefield. But to call this term theft or other offense against property, committed not on the battlefield, is incorrect.
Accordingly, each case has a different responsibility.
What punishment awaits criminals in a state of war or a state of emergency
Therefore, for looting they can be imprisoned for a period of 5 to 10 years.
But for other crimes during martial law, the responsibility is as follows:
behind theft (secret theft of another's property) – imprisonment for a term from 5 to 8 years;
behind robbery (open theft of another's property) – term from 7 to 10 years;
behind robbery (attack with the aim of taking possession of another's property, combined with violence dangerous to the life or health of the person who was attacked, or with the threat of using such violence) – term from 8 to 15 years and confiscation of property;
behind extortion (demanding the transfer of someone else's property or the right to property or the commission of any actions of a property nature with the threat of violence against the victim or his close relatives, restriction of the rights, freedoms or legitimate interests of these persons, damage or destruction of their property or property under their control or under guard, or disclosure of information that the victim or his close relatives wish to keep secret) – the term from 7 to 12 years with confiscation of property;
behind appropriationembezzlement of property or taking it by abuse of official position – term from 5 to 8 years and deprivation of the right to hold certain positions or engage in certain activities for a period up to 3 years.
"Facts are now widespread when residents of Ukrainian cities are independently fighting marauders and other thieves, exposing them to lynching, tying them to electric poles and trees for a general view. There is a lot of evidence of this on the Internet. However, it is worth remembering that every criminal must suffer legal responsibility, therefore, such persons should be transferred to law enforcement agencies as soon as possible so that none of them escape punishment," the experts explain.
In addition, the military of the Russian Federation, who robbed the shops and houses of Ukrainians, according to the legislation of Ukraine, will be held criminally liable in our state, since they committed crimes on our territory.
High treason, sabotage and collaborationism
Earlier, Segodnya was told that, in accordance with changes in legislation, the sanctions of Articles 111 (high treason) and 113 (sabotage) now provide for a maximum penalty of 15 years in prison or life imprisonment with mandatory confiscation of all property of the offender.
Also introduced ban on any amnesty for those who committed sabotage or high treason.
The Parliament also supported bills No. 5143 and No. 5144, introducing punishment for those citizens who are collaborating with the occupiers.
Thus, criminal liability is provided for:
public denial by a citizen of Ukraine of armed aggression against Ukraine;
establishment and approval of temporary occupation of a part of the territory of Ukraine or public calls for cooperation with the aggressor state;
Also, criminals passing under these articles will not be able to hold public office for a period from 10 to 15 years old.
How the invaders stole millions from Ukrainian pensioners
Earlier, Segodnya wrote that the Russian occupation troops stole about three million hryvnias, which were intended for payments to pensioners in the city of Melitopol, Zaporozhye region. This happened at the Ukrposhta branch. The theft of money happened on a tip from the self-proclaimed mayor Galina Danilchenko.
We also said that ordinary Russians felt the shortage of certain products and goods, as well as rising prices. After that, cases of theft became more frequent in Russian supermarkets.
Now some products are sold in special protection. In particular, special magnets are attached to packs of cheese or canned food, and, for example, butter is placed in transparent boxes.
about what bottom awaits the Russian economy in the coming months.
Source: Segodnya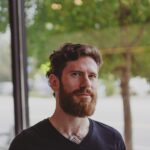 I have been working in the news industry for over 10 years now and I have worked for some of the biggest news websites in the world. My focus has always been on entertainment news, but I also cover a range of other topics. I am currently an author at Global happenings and I love writing about all things pop-culture related.