We tell you how prices for apartments in Lviv, Kyiv and Dnipro have changed since the beginning of the full-scale invasion of the Russian Federation
How have apartment prices changed? / Photo: Getty Images, Collage: Today
Since the beginning of the war in Ukraine, apartments in new buildings have risen in price. Prices for other types of apartments have also risen, although some have not been affected by the military rise in prices.
OLX analysts compared how much apartments in Lviv, Kyiv and Dnipro were sold for before the start of martial law and how much they cost now.
Housing prices in Lviv
In this city the average cost of apartments has increased. All types of residential real estate have risen in price even before the start of martial law. Growth continued after the invasion of the Russian Federation. And despite the fact that, due to the closure of the registries, it was forbidden to sell and buy apartments, Since February, the average price has risen by 3-5%.
Most of all, prices are rising for two- and three-room apartments. In the secondary fund, a three-room apartment in September-November 2021 cost an average USD 53,962 (UAH 1,594,690), in February 2022 – USD 58,438. (1 726 965 UAH), and from the moment when the property was allowed to be sold, namely from April 19, the amount increased to 67 303 dollars. (1 988 944 UAH).
In the housing stock from 2011, prices for three-room apartments from February until the renewal of the sales permit rose by $23,550. (UAH 695 951), and in new buildings for 5 822 dollars. (1 720 52 UAH).
The situation in Kyiv
"In Kyiv, square meters in the housing stock have somewhat fallen in price since 2011. According to OLX Real Estate analysts, one-room and two-room apartments here now cost less by 8.5% and 5.5%, respectively. The price of a one-room apartment has also decreased slightly: apartments have fallen in price on the secondary fund by 6% compared to February, and in new buildings – by 5.4%", analysts say.
Mostly constant growth affected only three-room apartments. Prices in autumn 2021, in February 2022 and from mid-April have changed as follows:
secondary fund: $79,946 (UAH 2,362,572), $89,750 (UAH 2,652,300), $91,000 (UAH 2,689,241), respectively;
housing stock from 2011: $214,602 (UAH 6,341,939), USD 212,308 (UAH 6,274,147), 220,000 (UAH 6,501,462);
new buildings: $103,863 (UAH 3,069,369), $118,283 (UAH 3,495,511), USD 141,250 (UAH 4 174 234).
Price dynamics in Dnipro
In this city, prices have fallen for apartments in the housing stock since 2011. They are now lower than at the peak of real estate sales. In February, there was a certain increase, but then there was a reduction in price.
One-room apartments fell on average by 6.5%, two-room apartments – by 10%, and three-room apartments – by 12.5%. Reduced prices in the new buildings of the Dnieper. Compared to February, one-room apartments have fallen in price by 3.5%, two-room apartments – by 19%, while three-room apartments have risen in price by 3.5%.
In general, the situation with prices is described in these screenshots.
What you need to know about buying and selling housing during the war
"Today" explained that now Ukrainians who want to buy or sell real estate, can apply to certain notaries, a list of which can be viewed on the website of the Ministry of Justice. These are citizens registered on the territory of Ukraine and who have not tarnished their reputation with dishonest actions.
The list of notaries is constantly updated. In addition, there are other restrictions on the purchase and sale of housing.
"Today" also talked to experts and learned that real estate in the western and central regions will have the greatest demand.
"In cities far from the front line in the center and west of Ukraine, housing prices can rise even by 10% from pre-war levels. The fact is that supply there is traditionally limited, and demand has recently increased. At the same time in cities such as Kyiv, Odessa and Dnipro, prices can drop by 30-40% from pre-war levels," said Yuriy Pita, president of the Association of Real Estate Specialists (Realtors) of Ukraine.
In the capital's housing market, according to the expert, prices in the budget segment will drop the least, but apartments with a price tag of $50,000 or more can become cheaper.
We also told you how much you can buy a house in Uzhgorod, and how much in Irpin the owners of housing in new buildings are ready to sell their apartments.
Source: Segodnya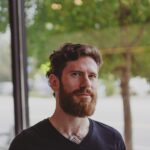 I have been working in the news industry for over 10 years now and I have worked for some of the biggest news websites in the world. My focus has always been on entertainment news, but I also cover a range of other topics. I am currently an author at Global happenings and I love writing about all things pop-culture related.