Not only Acqua Sant'Anna, the company that has decided to give all employees an extra month to face that expensive life that is increasingly complicating the lives of Italian families. From north to south there is a solidarity race between companies, large and small, to help workers in difficulty. So between tax-free bonuses, one-off bonuses and special contributions in paychecks, employers often find themselves generous. This is certainly the case of Marco Piccolo, at the helm of the Reynaldi family cosmetics company in Rivoli, just outside Turin, who has been distributing half of the profits to employees for three years and has come to donate up to five months of extra monthly payment. "It is not a fixed figure – explains the entrepreneur – but it depends on the profits we achieve thanks to the work of all. For us the workers are like partners. Fatigue and commitment must be rewarded, and they feel part of the project".
Sant'Anna, Bertone: 'Monthly bonus for all employees'
For Elisabetta Nonino, of the Friulian family of distillers, the initiative of Alberto Bertone, patron of Acqua Sant'Anna, is "very positive, fantastic": "We hope it can spur the Government to implement the tax-free amount of the bonus from 250 euros "and take it" to at least a thousand euros ", urges the entrepreneur.
Elisabetta Nonino (Grappa Nonino): 'Helping employees but with tax-free bonus'
Bertone's, welcomed as a real "surprise" for employees who found the money directly in their account, is "a commendable and valuable initiative", commented Claudio Schiavoni, president of Confindustria Marche. An initiative that could also be followed by many others, as a Piedmontese company, Ponti di Ghemme in the province of Novara, a historic vinegar factory, is thinking of doing, which would be considering a decision similar to Sant'Anna together with other companies in the sector. .
ANSA agency
Bertone: 'Monthly bonus for all Sant'Anna employees' – Economy
'They are the biggest assets we have. I asked other entrepreneurs to do the same. ' Large and small companies in the field against the high cost of living (ANSA)
Meanwhile, in Ancona all the staff of the Frittelli Maritime Group will receive approximately 1,800 euros gross of extraordinary contributions. While the unions also leveraged the bonus without additional charges provided for in the March decree mentioned by Nonino, as shown by this example in the Cuneo area. "We asked some companies to come and meet us because inflation weighs a lot, and many have come to meet us", explains Davide Mollo, secretary of Fiom-Cgil of Cuneo: "Indeed, some have done more", going beyond the bonus and increasing salary. Even at the Molino Caputo in Naples they thought about the employees: and so in June they "gave petrol vouchers and shopping vouchers for 258 euros net to collaborators".
ANSA agency
Sant'Anna workers: 'Bonus for mortgage and holidays' – Economy
Bertone: 'Happier than them, I asked others to do it' (ANSA)
Now it's up to the government to intervene on the tax wedge, many say. On bonuses, not everyone thinks the same.
"I am delighted that entrepreneurs are giving bonuses – comments Paolo Agnelli, president of Confimi Industria – but I would like to trigger a mechanism that will continue next year, thus increasing the productivity of the country". The proposal is for a company agreement to pay off inflation at the end of the year, if an increase in productivity can be achieved.
ANSA agency
Umbrian company, our bonus for methane cost – Umbria
It was the target of the workers' cooperative but it was used to pay for gas (ANSA)
Like Acqua Sant'Anna, also for Brembo "supporting and supporting the collaborators is a duty", comments the president Matteo Tiraboschi. Last May, the company recognized an extraordinary contribution of one thousand euros to all employees in Italy to cope with the expensive life. Like Brembo and Acqua Sant'Anna, numerous Italian companies have already intervened in recent times to help their employees cope with the expensive life. From Labomar of Treviso, which in May gave a bonus of 700 euros to employees with at least six months of seniority, to RadiciGroup, which paid a contribution of one thousand euros gross as a one-off bonus, or Atlante, which at the end of June has allocated an 'anti-inflation bonus' of 458 euros for each of its 90 employees.
Source: Ansa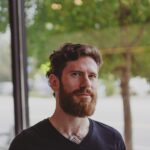 I have been working in the news industry for over 10 years now and I have worked for some of the biggest news websites in the world. My focus has always been on entertainment news, but I also cover a range of other topics. I am currently an author at Global happenings and I love writing about all things pop-culture related.