Dogs and cats cost too much, over 57 thousand abandonments
The abandonment of dogs and cats has increased and the sales are more and more numerous: the ENPA affirms that "from January 1st to September 30th there are 17,585 dogs guests in our shelters and 39,752 cats cared for among kittens and feline colonies" and that "adoptions are in great decline". Not to mention the increasingly frequent cases of "violence and mistreatment of animals that our Enpa Zoofile Guards and our volunteers in the area intercept. This year alone, the ENPA legal office presented more than 230 complaints, more than 50 civil litigations. , 40 warnings and obtained 42 sentences, without considering the countless criminal convictions applied.
"Today on the day of St. Francis – says Carla Rocchi, national president of the national animal protection body – animals are celebrated but let's face it there is little to celebrate". "Unfortunately, this summer we saw a 15% increase in pet sales to our facilities. Among the main causes – she adds – there is precisely the economic factor which accounts for almost 50% of the sales".
After collecting thousands of signatures last weekend for the 10% VAT reduction on pet food and veterinary expenses on the occasion of the Enpa Animal Day 2022, today, on the day of St. Francis, the National Animal Protection Agency launches the same petition online (https://chng.it/pr9wpyjk9t). "Keeping a dog in good health costs about 120 euros a month, when diseases and health problems then take over, the costs rise significantly. Only since the beginning of this year, Enpa has helped over 1000 families in difficulty through the dedicated Enpa Rete Solidale project. ".
ANSA.it
World Animal Day: tips for a cat and dog-friendly home – Lifestyle
(HANDLE)
Source: Ansa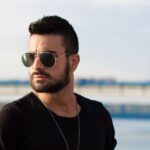 I work as a news website author and mostly cover the opinion section. I have been writing since I was a teenager, and have always enjoyed telling stories. I studied journalism at university and loved every minute of it. After graduating, I decided to move to London and take up a position with a Global Happenings. It has been an incredible experience, learning about all sorts of different cultures and meeting some amazing people. My goal is to continue learning and growing in my career so that I can provide readers with the best possible content.