Stéphane Place, edited by Alexandre Dalifard
4:26 p.m., November 05, 2022
The clothing and footwear sector experienced a complicated month of October. Affected by inflation and climate change, ready-to-wear retailers have struggled to adapt to the summer temperatures of the past month. Under pressure, companies in this sector expect support from customers.
Is global warming disrupting the clothing and footwear sector? October was the hottest month recorded in France since the beginning of meteorological measurements in 1945. A climatic anomaly which disrupted sales of seasonal clothing. In addition to inflation, rising temperatures played a role in the poor results observed by traders for the month of October.
As for Sandy, who runs a ready-to-wear and shoe shop in Bordeaux, adapting to these stores is difficult. "It's true that the collections we received were not at all in the theme of the weather. Customers were looking for t-shirts when we were selling rain boots. It's a bit complicated. There has a lot of items that we put aside for the moment, because the time does not go with it", she explains.
Inflation and PGE put pressure on businesses
In addition to the poor results during the month of October, the repayment of state-guaranteed loans, granted during the health crisis, is putting pressure on companies. Faced with this situation, Bruno Tripon, elected to the Bordeaux Gironde Chamber of Commerce and Industry, is asking for support from the French. "There is the PGE that must be repaid with deadlines which are quite heavy for some since they had already consumed them completely", he worries. "We must still remain positive. We hope, the traders as well as the Chamber of Commerce, that customers will be present to support Bordeaux, Girondin and French trade."
The climate is not the only reason traders are concerned. Soaring energy prices are also affecting them, with additional costs to cover for heating and lighting the shops.
Source: Europe1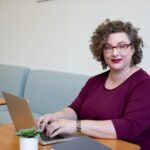 I have been working as a journalist for over 10 years. In that time, I have covered the news from all corners of the world, and written about everything from politics to business.I'm now a full-time author, and my work can be found at Global happenings. My aim is to bring you up-to-date news and views on global affairs, in a format that is easy to read and understand.