The most recent data on the euro area economy "confirm that the risks to the economic growth prospects are clearly on the downside" despite positive signs on the global scenario. The ECB writes this in the economic bulletin, which even without explicitly referring to a recession reports that the economic activity of the euro area "has probably slowed significantly in the third quarter of 2022" and expects "a further weakening for the remainder of the year and the beginning of 2023 ".
The ECB notes that the three consecutive hikes have made "significant steps forward" to reduce monetary stimulus, but rates will have to rise again. And, referring to the commitment to reinvest the government bonds bought with the pandemic program until the end of 2024, the Eurotower says it is ready to "adjust all its instruments" if necessary to reduce inflation.
Finally, from Frankfurt comes the invitation to governments to provide measures against expensive energy that are aimed only at the most vulnerable and temporary groups, and to commit themselves to reducing the debt-to-GDP ratio.
ANSA agency
Industry: Istat, production down 1.8% in September over the month – Economy
After two months of growth, industrial production returns to decline: Istat notes this, specifying that in September 2022 the seasonally adjusted index is estimated to decrease by 1.8% compared to August. (HANDLE)
Source: Ansa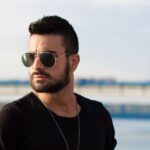 I work as a news website author and mostly cover the opinion section. I have been writing since I was a teenager, and have always enjoyed telling stories. I studied journalism at university and loved every minute of it. After graduating, I decided to move to London and take up a position with a Global Happenings. It has been an incredible experience, learning about all sorts of different cultures and meeting some amazing people. My goal is to continue learning and growing in my career so that I can provide readers with the best possible content.