Baptiste Morin, edited by Romain Rouillard
06:20, November 25, 2022
Black Friday, which takes place this Friday, will once again offer exceptional promotions in a multitude of brands. This concept, which came straight from the United States, has been able to seduce in France and has established itself in a wide range of sectors, sometimes at the cost of a few excesses.
For many traders, this Friday – Black Friday day – promises to be particularly fruitful. A golden opportunity to boost annual turnover. An even more lucrative event than end-of-year celebrations or sales. Especially since now, this period dedicated to promotions in stores extends over at least a week and is no longer confined to the single Friday in question. This year, La Redoute opened hostilities on November 9, Boulanger on November 15, while Sephora, Amazon and even Fnac launched on November 18.
From tech to food
This concept from the United States has particularly appealed to France and more and more businesses are rushing into the breach. "It started with e-commerce and tech and last year, we saw that food increased its sales by 6% on Black Friday compared to a normal Friday", observes Thomas Graffagnino, trade expert at SIA Partners.
If promotions multiply, readability tends to decline. Some brands do not hesitate to inflate prices in the weeks leading up to Black Friday to be able to display a reduction that seems attractive. For the first time, this year, Europe has set rules to avoid these practices. No one knows to this day if they will be respected.
Source: Europe1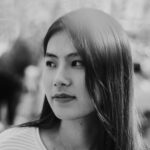 I am a journalist who writes about economics and business. I have worked in the news industry for over 5 years, most recently as an author at Global Happenings. My work has focused on covering the economy news, and I have written extensively on topics such as unemployment rates, housing prices, and the financial crisis. I am also an avid reader and have been known to write about books that interest me.