Aurélien Fleurot, edited by Gauthier Delomez
8:14 p.m., November 28, 2022
New RER could flourish elsewhere than in the Paris region. This is the meaning of Emmanuel Macron's announcement this Sunday, who wishes to promote ecological transition. If the list of cities concerned is not yet known, some already have metropolitan network projects underway, such as Strasbourg, Lille or Toulouse.
Will the RER soon no longer be just Parisian? This Sunday, President Emmanuel Macron announced that he wanted to develop daily rail transport of this type in ten French cities to promote ecological transition and to meet France's ambitions on the subject. These are large cities that are concerned, such as Toulouse, Bordeaux, Lille, where a project is already under study, or Strasbourg.
In the Alsatian capital, the deployment of an RER is even quite concrete since a European metropolitan express network will be launched on 11 December.
Marseille, Lyon and Rennes potentially concerned
Behind this announcement, it is a question of both putting many more trains in circulation every 30 minutes on certain destinations at first, but also of integrating express coaches which will eventually be able to circulate on dedicated tracks.
The idea is therefore to offer a credible alternative to the car for getting to city centres. Among the cities concerned, Marseille, Lyon and Rennes should be part of this list, which has not yet been unveiled by the government.
13 billion euros for 13 RER, according to SNCF
However, such projects take time, even "a decade" according to Clément Beaune, the Minister of Transport. If this idea of ​​metropolitan express networks surprised this Sunday evening, it is not entirely new. It is part of the orientation law on mobility of 2019. The CEO of the SNCF, Jean-Pierre Farandou, had spoken about it a few weeks ago, evoking also an order of idea for the financing of 13 billion euros for 13 metropolitan RERs.
It will obviously require the support of the State at a time when the prices of public transport are clearly on the rise.
Source: Europe1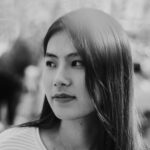 I am a journalist who writes about economics and business. I have worked in the news industry for over 5 years, most recently as an author at Global Happenings. My work has focused on covering the economy news, and I have written extensively on topics such as unemployment rates, housing prices, and the financial crisis. I am also an avid reader and have been known to write about books that interest me.