Baptiste Morin, edited by Gauthier Delomez
06:17, November 30, 2022modified to
7:43 a.m., November 30, 2022

The French government has deployed successive aid plans for companies to avoid any bankruptcy or relocation, in particular to the United States, which is becoming a threat to European industry. Moreover, Emmanuel Macron must discuss economic subjects this Tuesday with his counterpart Joe Biden.
It is a meeting that will be followed closely by French business leaders. President Emmanuel Macron is in Washington on Tuesday to discuss with his American counterpart Joe Biden, in particular on economic issues. In recent months, in fact, American competition has become more and more pressing on European industry, against a background of energy sobriety.
France has been struggling for several weeks to deploy a business aid plan because it fears bankruptcies, but also relocations. The Ministry of the Economy has put 10 billion euros on the table to amortize their energy bill, but that does not prevent entrepreneurs from talking about leaving across the Atlantic. This is the case for part of the production of the Toshiba factory in Dieppe, but also of the factory that Safran planned to open near Lyon.
The United States with a "security of supply" on gas
"The United States produces its gas, it is in surplus, and a large part of American electricity is produced from gas", notes Anna Creti, economist specializing in energy at the microphone of Europe 1. For her, "in the current context, this security of supply allows the United States to benefit from a discount compared to European prices".
More broadly, it is Europe that is threatened. The German chemical giant, BASF, has announced a savings plan in Europe and at the same time an extension of its production in the United States. Faced with the American threat, Berlin has also announced a much more massive aid plan of 200 billion euros.
Source: Europe1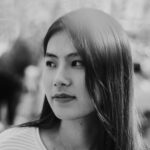 I am a journalist who writes about economics and business. I have worked in the news industry for over 5 years, most recently as an author at Global Happenings. My work has focused on covering the economy news, and I have written extensively on topics such as unemployment rates, housing prices, and the financial crisis. I am also an avid reader and have been known to write about books that interest me.