Ulrich Silberbach remains chairman of the civil servants' association dbb. The 61-year-old administrative employee was re-elected at the trade union conference in Berlin on Monday. He prevailed with 404 votes or 64 percent against the chairman of the Association of German Secondary School Teachers, Jürgen Böhm. Silberbach was first elected federal chairman of the civil servants' association in 2017. Here, too, the administration employee from Cologne had to assert himself against an official as an opponent candidate. This is quite a tradition in the civil servants' association, as there is competition between employees and civil servants for the top job.
"The official bashing in this country must stop immediately," said Silberbach after his election. "We have a catastrophic personnel situation and expect from a policy that decides more and more new tasks for the public service that they finally trace the personnel and technology accordingly."
10.5
percent more money Verdi and dbb demand for the public service
Together with the Verdi trade union, dbb represents employees in collective bargaining for the public sector. The next dispute is scheduled for the beginning of next year and will affect more than two million federal and local employees. The unions are demanding 10.5 percent more income for them. "Our demand of 10.5 percent, but at least 500 euros more, is not unacceptable, but absolutely appropriate, especially in order to be able to recruit staff for the public service at all in the future with performance-related pay," said Silberbach at the trade union conference in Berlin. The event takes place every five years. Chancellor Olaf Scholz (SPD) is expected as a guest speaker on Tuesday.
To home page
Source: Tagesspiegel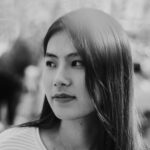 I am a journalist who writes about economics and business. I have worked in the news industry for over 5 years, most recently as an author at Global Happenings. My work has focused on covering the economy news, and I have written extensively on topics such as unemployment rates, housing prices, and the financial crisis. I am also an avid reader and have been known to write about books that interest me.