The 49-euro ticket is now scheduled to start on April 1, 2023. The transport ministers of the federal and state governments agreed on this at a special conference on Tuesday, as Bremen's transport senator Maike Schaefer (Greens) announced afterwards as conference chairwoman. However, she referred to unresolved financial issues.
The launch of the nationwide ticket for local public transport, which should officially be called Deutschlandticket, was originally scheduled for January 1st. The reason for the renewed delay was the preparations that were still necessary and the question of how possible additional costs should be divided between the federal and state governments, which go beyond the three billion euros per year previously planned.
The federal states are also demanding that the additional costs be shared equally. "The federal states are willing to assume half of any additional costs that may arise," said Schaefer. But there are also expectations of the federal government.
No agreement on the end of the mask requirement
Hesse's Transport Minister Tarek Al-Wazir (Greens) spoke of introducing the 49-euro ticket "at the latest" on April 1st. This marks the beginning of a new era for local public transport, he explained. Some ministers, on the other hand, declared that the introduction on April 1st was only intended, but made this dependent on the clarification of the outstanding questions.
However, the transport ministers did not reach an agreement on setting a possible end date for the obligation to wear masks in local public transport. However, there is consensus that there should be a nationwide rule, said Schaefer. The question is now to be passed on to the conference of health ministers meeting next week and to the conference of prime ministers. (AFP)
To home page
Source: Tagesspiegel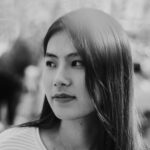 I am a journalist who writes about economics and business. I have worked in the news industry for over 5 years, most recently as an author at Global Happenings. My work has focused on covering the economy news, and I have written extensively on topics such as unemployment rates, housing prices, and the financial crisis. I am also an avid reader and have been known to write about books that interest me.