Eurozone inflation eased from record levels in November. Consumer prices increased by 10 percent compared to the same month last year, as the statistics office Eurostat announced on Wednesday. Inflation peaked at 10.6 percent in October. Experts had expected a decline, but only to 10.4 percent.
Energy prices continue to rise the most, but not as strongly as in the previous month. Compared to November 2021, they were still 34.9 percent higher. The prices of food and luxury goods rose by 13.6 percent. Here, the upward trend in prices intensified. The prices of other goods increased by 6.1 percent. Services were 4.2 percent more expensive than a year ago.
Debate about interest rate hikes
Core inflation excluding energy and food was a constant 5 percent. Economists pay particular attention to this figure because it gives an indication of how strongly companies are passing on the cost increases, especially for energy, to consumer prices. This can result in so-called second-round effects in the form of higher wage demands. Experts speak of a price-wage spiral.
The price target of the European Central Bank of 2 percent in the medium term has been clearly exceeded. However, there is some debate as to whether monetary authorities may be slowing down their pace of tightening anytime soon. The background is the weakening economy, which is suffering from the consequences of the Ukraine war. It is currently not clear whether the ECB intends to raise key interest rates again by 0.75 points or by 0.5 points at its next meeting in mid-December. (dpa)
To home page
Source: Tagesspiegel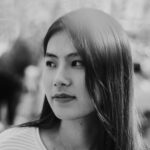 I am a journalist who writes about economics and business. I have worked in the news industry for over 5 years, most recently as an author at Global Happenings. My work has focused on covering the economy news, and I have written extensively on topics such as unemployment rates, housing prices, and the financial crisis. I am also an avid reader and have been known to write about books that interest me.