Tesla and Twitter boss Elon Musk wants to start tests with computer chips in the brain with one of his other companies next year. Neuralink will be able to place the implant in a human brain in six months, Musk announced on Wednesday at his startup's annual press conference. The interface made by Neuralink will make it possible to communicate directly with computers through thought.
"Obviously we want to be extremely careful and make sure it works well before we put a device in a human," Musk said, but "we've, I think, submitted most of our paperwork to the FDA."
The 51-year-old billionaire is known for announcing ambitious goals for his companies, some of which never materialize. Even now, Neuralink is behind schedule: Musk announced in July 2019 that it would be able to carry out the first tests on humans the following year. So far, the roughly coin-sized prototypes have only been implanted in animals.
At the Neuralink presentation, monkeys were shown using the brain chip to "play" simple video games or move a cursor on a screen. Musk wants to use the interfaces to heal neurological diseases.
Other implants are in the works
The startup is currently developing other implants to be placed in the spinal cord or eyes to restore mobility or vision. However, according to Musk, his primary goal is to ensure that people are not intellectually overwhelmed by systems with artificial intelligence.
Neuralink isn't the only company working on brain-computer interfaces. In July, competitor Synchron announced that it was the first company to have a corresponding chip implanted in the brain of a US patient. (AFP)
To home page
Source: Tagesspiegel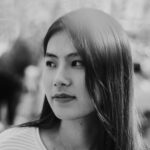 I am a journalist who writes about economics and business. I have worked in the news industry for over 5 years, most recently as an author at Global Happenings. My work has focused on covering the economy news, and I have written extensively on topics such as unemployment rates, housing prices, and the financial crisis. I am also an avid reader and have been known to write about books that interest me.