Electric cars had a market share of 17.1 percent in Germany in terms of new registrations in October. They are on par with diesel cars and behind petrol cars, which come to 32 percent. According to the ADAC, the market share of e-cars has not changed for a year, but in absolute terms significantly more of them are now being sold – and customers are happy to use models from Elon Musk's company Tesla.
According to figures from "auto motor und sport", a total of more than 41,600 Tesla Model 3 and Y vehicles were registered in Germany between January and October 2022. No other manufacturer can keep up. For comparison: the three best-selling VW models total a good 37,700 vehicles.
Tesla: Midfield in the middle class
But do customers buy the best product with Tesla? There are doubts about that. Although both Tesla models can be found in the large quality comparison of electric cars, which the ADAC automobile club has done, they are only in the middle. E-cars from Skoda, but also from German manufacturers such as BMW, VW, Mercedes and Audi, ended up higher in the middle class.
Leaders Skoda and BMW ahead of Tesla
First of all: The majority of the 21 mid-range electric cars tested by the ADAC received similar (good) marks. But a certain discrepancy is noticeable: The best car in the test is the Skoda Enyaq Coupé RS iV with a grade of 1.7. The BMW iX3 also came in at 1.7.
Tesla Model 3 and Model Y, on the other hand, only follow in the middle with the grades 2.0 and 2.1. The Model Y is also slightly inferior to the other cars mentioned in terms of value for money.
The ADAC writes that Tesla cars are only leaders in some areas of technology, but not when considering all of their properties. Now let's take a closer look at the pros and cons of the Tesla Model 3 and Model Y.
The Tesla Model 3 and Model Y in detail: weaknesses in operation and assistance systems
That Tesla Model 3, the world's best-selling electric car, has a basic price of 52,965 euros in Germany. This means that the purchase is noticeably cheaper than that of the mid-range test winners Skoda (61,550 euros) and BMW (71,800 euros). According to the ADAC, the low consumption and agile driving behavior also speak in favor of the Tesla Model 3.
But the ADAC lists the weaknesses: no pronounced suspension comfort and operation with a high potential for distraction.
That Tesla Model Y – which is larger than the Model 3 – has a basic price of 61,315 euros in Germany. With an overall rating of 2.1, one can certainly not speak of a bad e-car here either. Nevertheless, the ADAC identified a number of weaknesses. These include unreliably functioning assistance systems, a low payload and a large turning circle.
Not least thanks to the eccentric company boss Elon Musk, the Tesla company and its cars have recently received a great deal of media attention. But the ADAC test shows that blind trust in the manufacturer, who in 2008 built the world's first series-produced electric vehicle with the lithium-ion battery system that is still in use today, is not justified. Instead, it is worthwhile to obtain extensive information and to compare the various manufacturers with each other before buying a car.
To home page
Source: Tagesspiegel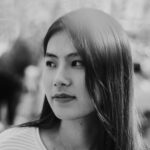 I am a journalist who writes about economics and business. I have worked in the news industry for over 5 years, most recently as an author at Global Happenings. My work has focused on covering the economy news, and I have written extensively on topics such as unemployment rates, housing prices, and the financial crisis. I am also an avid reader and have been known to write about books that interest me.