Baptist Morin
06:09, December 05, 2022
This Monday is at stake the future of Carelide, the only French manufacturer of infusion bags. After placing the company in receivership, faced with its cash hole of 10 million euros by next January, the Commercial Court of Lille will rule on the takeover of the company. More than 20 potential buyers made themselves known.
The Commercial Court of Lille must rule on Monday on the takeover of Carelide, the only French manufacturer of infusion bags. At the beginning of November, he had placed him in receivership judging a cash impasse at 10 million euros by next January. More than 20 buyers made themselves known. But the case of Carelide illustrates a deeper problem.
If Carelide has been placed in receivership, it is because of the increase in the price of plastic, the main material used in the manufacture of infusion bags. But it is also and above all because it had to face competition from the American Baxster and the Germans BBraun and Fresenius Kabi. The situation is surprising when we remember the post-health crisis political speeches on the need to regain sovereignty over the production of drugs.
A legal problem?
The problem is that the law prohibits French hospitals from preferring Carelide pouches to others. "We cannot, it is forbidden, in the purchase of supplies such as manufactured products for hospitals, to make national preference, explains Jean-François Husson, project manager at the French Hospital Federation. It is contrary to Community law. The criterion of national purchase or European purchase is not valid."
For its part, the Ministry of Industry ensures that it follows the procedure very closely. He recalls having already helped Carelide to the tune of 11.3 million euros since 2021, 6.8 million euros in subsidies and 4.5 million euros in loans. "Given the investment and public support in this company, there is of course a very strong desire to see a takeover project for this plant and that it continue its activity", we confide in the entourage of Roland Lescure.
Source: Europe1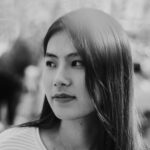 I am a journalist who writes about economics and business. I have worked in the news industry for over 5 years, most recently as an author at Global Happenings. My work has focused on covering the economy news, and I have written extensively on topics such as unemployment rates, housing prices, and the financial crisis. I am also an avid reader and have been known to write about books that interest me.