Baptiste Morin, edited by Ophélie Artaud
09:18, December 05, 2022
The French are not the only ones to hear the word "délestage" for several weeks. In our European neighbors too, the governments are planning plans in the event of a lack of energy. 36-hour blackout, energy curfew, power cuts in major cities… everyone is trying to organize themselves, hoping that the winter won't be too cold.
"Don't panic" is Emmanuel Macron's message to the French in the face of the risk of power cuts. As the cold sets in. But the president assures him, if the French reduce their consumption by 10%, we could avoid going through the load shedding box. Word that we hear regularly. And the French are not the only ones, our European neighbors too. Starting with the British.
Up to 36 hour UK blackout
The British plan provides for cuts between 4 p.m. and 7 p.m. The disaster scenario in the United Kingdom even goes as far as a 36-hour blackout, a day and a half without electricity. The BBC has also recorded warning messages to broadcast in this situation. But will it still be able to broadcast and be listened to? Nothing is less sure.
In Switzerland, the subject has come up regularly since this summer. Load shedding would last 4 hours there and they would not spare the country's major cities. In our Italian neighbours, an energy curfew is planned in the event of extreme cold: closed shops and restricted openings for businesses. But Rome is also considering cuts as a last resort. In fact, if there is one country in Europe that does not tremble, it is Belgium. And for good reason, it can count on a complete nuclear fleet.
Source: Europe1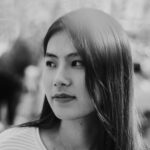 I am a journalist who writes about economics and business. I have worked in the news industry for over 5 years, most recently as an author at Global Happenings. My work has focused on covering the economy news, and I have written extensively on topics such as unemployment rates, housing prices, and the financial crisis. I am also an avid reader and have been known to write about books that interest me.