The European Union is drastically reducing its energy dependence on Russia. To sanction the country of Vladimir Putin for its offensive in Ukraine, Brussels activated Monday an embargo on Russian oil transported by sea, which coincides with the price cap adopted by the EU, the G7 countries and Australia. However, if consumers in these countries fear an explosion in pump prices, Olivier Gantois, president of the French Union of Petroleum Industries (Ufip), reassures in the morning of Europe 1.
"A priori", there should be no impact on the price of the barrel, he says, supporting: "First, we have been preparing for this embargo decided at the beginning of June by the European Union (…) And for the past six months, our members have been buying crude oil elsewhere than in Russia, particularly in North America and the Middle East. So we won't have a shortage problem in oil supply in France.
An almost non-existent risk of shortage
The president of the professional organization which brings together energy and oil companies (TotalEnergies, Esso, Butagaz, etc.) confirms that this embargo means that France "will no longer receive a single drop of Russian crude oil" from Monday. But the risk of shortage in the stations, like what we experienced last September-October, is much lower, he explains at the microphone of Alexandre Le Mer.
"It was for an internal reason in France", he justifies in allusion to the strike movement for wages in refineries and depots in France. "Given the preparation we made before the implementation of this embargo, we know that crude oil will be available, coming from elsewhere than Russia", supports Olivier Gantois.
Falling global demand pushes prices down
He adds that there is "no reason to expect" a relaunch of prices "because since the beginning of the summer, the price of a barrel, which is a world price, has fallen considerably. We went from 120 dollars to 86 dollars a barrel today (December 5, 2022)", recalls the president of Ufip. Which also explains that "the world consumes less oil than expected. It is this drop in global demand that lowers prices", qualifying with the prices which nevertheless remain high.
"There is no objective reason for this to increase in the days to come, even if I am not able to precisely predict these developments", continues Olivier Gantois.
A life without Russian oil in the long term?
On February 5, 2023, it will be the turn of Russian refined products, including diesel, to be affected by the embargo of the Twenty-Seven. Same as for crude oil, the president of Ufip insists that companies are already prepared for it. "This embargo having been decided since the beginning of June, for the cessation of diesel imports, we had a little more time (eight months). We were able to prepare and look for diesel supplies elsewhere than in Russia", he explains, listing imports from North America, the Middle East, and also Indian refineries.
All this raises the question of a life without Russian oil for the European Union. Is this really possible in the long term? "We think so," replies Olivier Gantois. "Again, we have been preparing for this eventuality for many months now and it has become a reality. The good news for French consumers is that there will be no shortages or crude oil supplying French refineries, or diesel which directly supplies service stations", reassures the president of Ufip on Europe 1.
Source: Europe1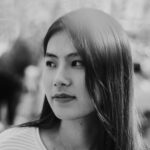 I am a journalist who writes about economics and business. I have worked in the news industry for over 5 years, most recently as an author at Global Happenings. My work has focused on covering the economy news, and I have written extensively on topics such as unemployment rates, housing prices, and the financial crisis. I am also an avid reader and have been known to write about books that interest me.