Margaux Fodere
08:04, December 06, 2022
To attract candidates and deal with the labor shortage, companies are trying to find solutions. Among them, the Saur group, a drinking water supplier, decided to abolish the trial period last year. And the measure is already proving very effective.
Faced with the shortage of labor and difficulties in recruiting, companies are looking for ways to attract candidates. And for the Saur group, a drinking water supplier, the solution was to remove the trial period. The company implemented it on March 1, 2021. And the measure is proving to be very effective.
Retain candidates
The group had abolished the trial period to fill positions left vacant after the pandemic, but also to support its growth. And the success was immediate, notes Aneta Kowalska, Director of Recruitment for the Saur group: "I think that since we automatically trust, integration goes better. It's a way to retain them. It allows us to 'attract a lot more applicants. We had a lot more choice than usual."
A total of 1,700 people were recruited in 2021. Not only were vacant positions filled with better profiles, but the company was also able to open more positions.
A solution still little used
And this argument of seduction now serves as a bulwark against the shortage of labour. "To date, we have about 2,000 recruitments made. We still have 400 cases left until the end of the year. But I remain extremely optimistic. We will achieve our objectives." Following this innovation, the group was contacted by many curious companies. But the idea has not yet infused the French economic fabric.
It's too risky for the employer, says CPME 93 to Europe 1. "I've always thought that half the time you could be wrong," notes Francis Dubrac, its vice-president. "The trial period is a second guarantee for the company."
Source: Europe1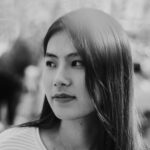 I am a journalist who writes about economics and business. I have worked in the news industry for over 5 years, most recently as an author at Global Happenings. My work has focused on covering the economy news, and I have written extensively on topics such as unemployment rates, housing prices, and the financial crisis. I am also an avid reader and have been known to write about books that interest me.