Barthélémy Philippe, edited by Gauthier Delomez
06:29, December 08, 2022modified to
07:41, December 08, 2022

The Fraud Department (DGCCRF) has sanctioned the company Amazon for a delay in bringing the contractual conditions into compliance on its site, and is demanding payment of 3.3 million euros. It was on this occasion that the DGCCRF discovered the illegal practices of the e-commerce giant.
Amazon sanctioned by the fraud department. The Directorate General for Competition, Consumer Affairs and Fraud Prevention (DGCCRF) is claiming the payment of 3.3 million euros from the e-commerce giant for a delay in bringing the contractual conditions into compliance on Amazon. Fr. On this occasion, the fraud department discovered illegal practices.
Changes or terminations of contracts without notice
Go back. In December 2021, the DGCCRF used for the first time its new power of injunction under penalty, which makes it possible to impose sanctions more quickly than by going through the courts. The objective was to force Amazon to modify non-compliant clauses in its contracts, with third-party sellers hosted on its site, before March 22, 2022 at the latest, under penalty of 90,000 euros per day. Amazon complied, but late, on April 28, which earned it this heavy fine of 3.3 million euros.
By peeling the clauses of the contracts of Amazon, the direction of the frauds discovered that the American group was authorized to modify or terminate the contracts without notice. Companies using the platform were also prohibited from recontacting customers to whom they had sold products on Amazon.
A penalty that can go "up to 1% of global turnover"
Elected official and lawyer, Emile Meunier filed a complaint against Amazon for deceptive commercial practices in 2019. He is pleased that the DGCCRF has used its power of injunction under penalty. "Obviously, the sums at stake (3.3 million euros), it is not enough, but it can go in the law up to 1% of the world turnover", he notes to the microphone from Europe 1.
According to him, "the authorities must make full use of this possibility of sanctions because with a company as big as Amazon, it is only through the wallet that things can change". However, even if it complied with the injunction of the DGCCRF, Amazon promises to challenge all the sanctions in court. In 2019, the company was fined four million euros by the Paris Commercial Court, already for unfair terms in its contracts.
Source: Europe1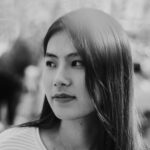 I am a journalist who writes about economics and business. I have worked in the news industry for over 5 years, most recently as an author at Global Happenings. My work has focused on covering the economy news, and I have written extensively on topics such as unemployment rates, housing prices, and the financial crisis. I am also an avid reader and have been known to write about books that interest me.