Baptist Morin
12:43 p.m., December 09, 2022
This Friday, Enedis and RTE are organizing load shedding simulations internally, to prepare for possible power cuts during the winter. A first test, which was indicated in the circular addressed to the prefects. As for the French, they don't have to worry, no power outage is planned for this Friday.
The French are making efforts to reduce their electricity consumption. EDF customers consumed 10% less electricity last November than a year ago, in November 2021. And it is in this context that RTE and Enedis are organizing load shedding simulations this Friday. An internal exercise to prepare for possible power cuts during the winter. No French will be deprived of electricity during this test.
An exercise that is not exceptional, according to Enedis
No power outage will take place this Friday, it is a technical load shedding simulation carried out by Enedis with the support of RTE. This test is indicated in the circular which was sent to the prefects and the appointment seems very important. RTE quickly clarified that there would be no impact and Enedis told Europe 1 that there was in fact nothing exceptional.
The idea is to simulate all the steps that ultimately lead to load shedding, as explained by Emmanuelle Wargon, the president of the Electricity Regulatory Commission, at the microphone of Dimitri Pavlenko in Europe Matin. "The technical teams are testing to find out if they are able to apply instructions, but they are doing these tests in the 'back-office', if I may say so. So no one will see any cuts today." No test shedding. I was even told this morning that this test was more like a fire drill, as we know in all companies.
Source: Europe1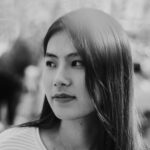 I am a journalist who writes about economics and business. I have worked in the news industry for over 5 years, most recently as an author at Global Happenings. My work has focused on covering the economy news, and I have written extensively on topics such as unemployment rates, housing prices, and the financial crisis. I am also an avid reader and have been known to write about books that interest me.