The manager of the high and very high voltage line network RTE maintained its EcoWatt signal for Monday in green on Friday, meaning that there should be enough electricity despite a peak in consumption and an expected cold snap. "The green signal does not mean that we should not be careful, and any drop in consumption will preserve gas and hydroelectricity stocks," RTE told AFP. RTE forecasts a peak in electricity consumption of 81.5 gigawatts due to winter temperatures which, according to its assumptions, will be below the reference temperatures for the season.
Keep eco-gestures
France is experiencing a winter day this Friday, with temperatures of around 0 to -3°C degrees over the northern two-thirds of the country according to Météo-France which forecasts a cold day for Saturday. For Monday and all of next week, RTE is counting on a mercury drop of 5 to 6 degrees compared to the reference temperatures. "To date, it's green but if there is a hazard during the weekend, the signal could change to orange", according to RTE, which means that it will be necessary to save electricity so as not to overload the network.
The EcoWatt alarm system works to alert consumers to save electricity when needed, green when all is well, amber when the power supply is tight, and red when the alert is at maximum and need it is essential to turn off the heating or not to connect certain household appliances at peak times, washing machines, dryers, ovens, etc.
Last orange signal last April
The EcoWatt platform, managed by RTE, had already issued an orange signal on April 4, 2022, which had gone relatively unnoticed except in companies that practice load shedding when asked, in exchange for remuneration. The switch to orange on April 4 had saved 800 MW, "the equivalent of twice the consumption of the city of Montpellier and almost the power of a nuclear reactor", according to RTE.
High tariffs, risk of cuts: the supply of electricity has become a major political and economic concern due to a historically low level of production of the nuclear fleet in 2022, even if the situation is gradually improving. With the return to service by EDF of additional reactors, 40 out of 56 were connected on Friday, and RTE is counting on "41 reactors available on Monday, plus all the coal and gas power plants", not counting the electricity which will be imported.
Even if the situation is improving, French electricity production, largely based on nuclear power, has fallen due to the low availability of its reactors, part of which is shut down for scheduled but sometimes prolonged maintenance, and corrosion problems. on pipe welds.
Source: Europe1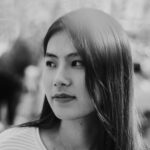 I am a journalist who writes about economics and business. I have worked in the news industry for over 5 years, most recently as an author at Global Happenings. My work has focused on covering the economy news, and I have written extensively on topics such as unemployment rates, housing prices, and the financial crisis. I am also an avid reader and have been known to write about books that interest me.