With the silent assent of the European Union to the Irish draft law on "health alerts" on wine labels, in fact a green light, Italy launches its counter-offensive in defense of the national food and wine heritage, announcing with the Minister of foreign affairs Antonio Tajani the appeal to the WTO. Because "we believe that behind this choice once again the aim is not to guarantee health but to condition the markets", thunders the minister of agriculture and food sovereignty, Francesco Lollobrigida". Tajani announced the request on twitter intervention of the EU Commission on the WTO. "Because Ireland's decision to introduce a label for all alcoholic beverages, including Italian wine, is absurd. Despite the opposition of the EP".
Tajani and Lollobrigida today addressed a letter to the EU Commissioner for the internal market and services, Thierry Breton, to raise the question. "The choice of Dublin negatively affects the freedom of trade and the free circulation of goods within the Union", reads the text of the letter. "Italy supports an information approach aimed at educating consumers to responsible behavior and informed choices, however without the adoption of national measures of an arbitrary nature. We therefore ask for your intervention to protect the correct functioning of the internal market, in line with the EU jurisprudence which prohibits quantitative restrictions", write the two ministers.
ANSA. it
Wine labels like cigarettes: 'It harms health' – Terra & Gusto
Dublin's okay. Rome, Paris and Madrid against: 'Obstacle to the internal market' (ANSA)
On the subject, the Italian institutions have proved to be united. This is a "very serious choice", said Lollobrigida, especially since "it comes from countries that do not produce wine and where spirits are abused. We want to equate wine to spirits" but wine "used in moderation is a healthy food".
All of this happens just when the Italy of wine marks a historical record in exports, for a value close to 8 billion euros in 2022, according to a Coldiretti balance sheet based on Istat data. For Italy, underlines Coldiretti, "it is a question of defending a Made in Italy sector which has a total turnover of 14 billion euros and offers job opportunities to 1.3 million in the most diverse fields, thanks to a production destined for about 70% Docg, Doc and Igt with 332 wines with denomination of controlled origin (Doc), 76 wines with denomination of controlled and guaranteed origin (Docg), and 118 wines with typical geographical indication (Igt) recognized in Italy and the remaining 30 % for table wines".
Source: Ansa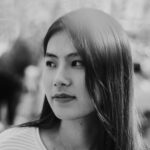 I am a journalist who writes about economics and business. I have worked in the news industry for over 5 years, most recently as an author at Global Happenings. My work has focused on covering the economy news, and I have written extensively on topics such as unemployment rates, housing prices, and the financial crisis. I am also an avid reader and have been known to write about books that interest me.