The Mainz North Channel Bank is insolvent. The lawyer Dietmar Haffa from Schultze & Braun was appointed as the preliminary insolvency administrator of the money house, as the law firm announced on Monday. The money house got into trouble because of "cum-ex" stock transactions.
The financial regulator Bafin had previously closed North Channel Bank GmbH & Co. KG to customer traffic. The Bafin announced in mid-January that it was chronically in deficit and no longer had a sustainable business model.
The aim of the moratorium is to secure assets. The Bafin issued a sale and payment ban on the bank due to the threat of over-indebtedness.
North Channel Bank is small and, according to Bafin, has no relevance to financial stability. The deposits of the approximately 500 remaining depositors are protected by the statutory deposit insurance.
According to the Bafin, the bank was heavily involved in "cum-ex" stock deals in Denmark and Belgium from 2012 to 2015. In such deals, several participants pushed blocks of shares with and without dividend rights back and forth around the dividend record date.
As a result, tax offices reimbursed capital gains taxes that had not been paid at all. According to Bafin, the Danish and Belgian tax authorities are demanding a total of 176 million euros in damages from North Channel Bank. However, the institute was unable to meet the requirements, whereupon the Bafin intervened.
North Channel Bank was founded in Berlin in 1924 under the name Bankhaus Oswald Kruber GmbH & Co. KG. In 2009, a North American group of investors acquired the institute, which was then renamed North Channel Bank GmbH & Co. KG, based in Mainz. The "Wirtschaftswoche" had previously reported on the bankruptcy. (dpa)
To home page
Source: Tagesspiegel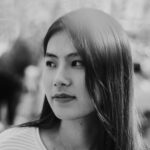 I am a journalist who writes about economics and business. I have worked in the news industry for over 5 years, most recently as an author at Global Happenings. My work has focused on covering the economy news, and I have written extensively on topics such as unemployment rates, housing prices, and the financial crisis. I am also an avid reader and have been known to write about books that interest me.