Italy's gas station leaseholders are going on a 48-hour strike starting Tuesday evening. They are protesting against a "shameful smear campaign" and what they consider to be poor government action in the energy crisis, according to three unions.
The walkout begins at 7 p.m. and continues through Thursday at the same time. From 10 p.m. onwards, there should be no more fuel at motorway filling stations for 48 hours. The trade unions Faib, Fegica and Figisc/Anisa called on their members not to allow self-service during this time either.
The background to the industrial action is the actions of the government of Prime Minister Giorgia Meloni in the fight against the rise in fuel prices.
Among other things, the financial police were instructed to check petrol stations for possibly unjustified price increases. In addition, the tenants were obliged to publish the average price per liter in their region in addition to the fuel price charged at their pumps.
Violations are subject to fines. According to the strike call, the measures punish the operators, but do not help the customers.
Even more than against the conditions, the gas station tenants protest against public statements about their profession. They see themselves as victims of a smear campaign. At the beginning of January, some prominent politicians, including Infrastructure Minister Matteo Salvini, claimed that fuel had risen due to price speculation at gas stations. In fact, petrol and diesel became more expensive because the government abolished some fuel discounts.
Because petrol stations are essential service providers, some taps have to remain in operation even during the strike. In addition, those gas stations operated directly by the oil companies could also remain exempt from the strike. (dpa)
To home page
Source: Tagesspiegel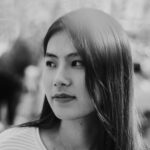 I am a journalist who writes about economics and business. I have worked in the news industry for over 5 years, most recently as an author at Global Happenings. My work has focused on covering the economy news, and I have written extensively on topics such as unemployment rates, housing prices, and the financial crisis. I am also an avid reader and have been known to write about books that interest me.