A big name in the railway world will soon disappear: Thalys will disappear this fall in favor of Eurostar, a brand considered better known. "We need a unique, strong brand for our customers, which is the symbol of the European network that we want to set up", explained Tuesday Gwendoline Cazenave, the general manager of Eurostar Group, an entity which brings together the two companies. since May 2022.
A lesser known brand outside of Europe
The name Eurostar was chosen because of its strong reputation among consumers. The Thalys brand is certainly powerful, but less known outside Europe, explained Gwendoline Cazenave. Since 1994, Eurostar has been running TGVs between London and the European continent via the Channel Tunnel, and Thalys since 1995 between Paris, Benelux and north-west Germany.
Concretely, the Thalys brand is due to disappear in October, when the new group will launch a unique website, application, reservation system and loyalty program. But the ex-Thalys will remain red. "We are not going to repaint all the trains!" exclaimed Gwendoline Cazenave. The service offered on board and the passenger classes will be unified by 2024.
The objective of 30 million passengers by 2030
A new logo must be imposed before the end of this year: a somewhat crazy six-pointed star in an open circle, which forms an "e". This drawing recalls, according to its promoters, the mythical Etoile du Nord train, which linked Paris, Brussels and Amsterdam from 1924 to 1996, the 1958 Universal Exhibition in Brussels and the first logo of Eurostar. Last initiative of former SNCF boss Guillaume Pepy before his departure at the end of 2019, the merger of Eurostar and Thalys was finalized on May 1, 2022.
The objective of the SNCF, majority shareholder of the two companies, was to make better use of the 51 trains: 25 for Eurostar and 26 for Thalys. By 2025, the current Eurostars will be able to travel throughout the network, for example between Paris and Brussels. But the Thalys are not intended to cross the Channel.
The objective is to reach 30 million passengers for the two companies by 2030. Which is "more than doable", according to Ms. Cazenave, who may have to buy new trains before this date. In the immediate future, it is a question of finding the 19 million passengers of 2019, before Brexit and the health crisis. In 2022, Eurostar Group trains transported 14.8 million people: 8.3 million for Eurostar and 6.5 million for Thalys.
Two companies in post-Covid difficulty
"The big issue we have is the bottleneck at the borders", which did not allow the 2019 service to London to be restored, because of the time lost in Brexit-related checks, regretted the leader. "We brought our customers half an hour before the train, now it's an hour," she noted. And again, Eurostar can only sell 700 seats out of 870 at peak times. In Amsterdam, only 250 customers can be boarded for cross-Channel connections. In Rotterdam, 175.
In the stations, Eurostar lacks space and agents to properly manage passenger flows at the border. Fortunately, the EES, a system for registering travelers arriving in the Schengen area, which was due to come into force on May 1, has been delayed. According to the company's simulations, it could only pass 300 customers per half hour.
Hard hit by Brexit and the Covid, Eurostar almost went bankrupt in 2021 and Thalys also had to be helped by its shareholders. The new group has a debt of 850 million pounds (960 million euros) to repay, according to Gwendoline Cazenave. But, good news, travelers have returned since last spring, and the group has "become profitable again" in the second half of 2022. Eurostar Group is a Brussels-based holding company, 55.75% owned by SNCF Voyageurs, 19.31% by the Caisse de depot et placement du Québec (CDPQ), 18.5% by SNCB (Belgian) and 6.44% by funds managed by Federated Hermes Infrastructure.
Source: Europe1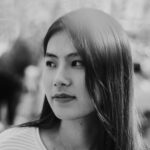 I am a journalist who writes about economics and business. I have worked in the news industry for over 5 years, most recently as an author at Global Happenings. My work has focused on covering the economy news, and I have written extensively on topics such as unemployment rates, housing prices, and the financial crisis. I am also an avid reader and have been known to write about books that interest me.