Margaux Fodere
05:00, January 26, 2023modified to
7:43 a.m., January 26, 2023

Work less, even if it means earning a little less. The idea is attracting more and more French people. According to a study by the Manpower group, more than one in three employees would be willing to cut their salary by 5% in exchange for a four-day week. Despite inflation and the purchasing power crisis, employees are ready to sacrifice a little salary to maintain a good balance between their personal life and their professional life.
A conceivable effort
Marine, a 26-year-old police officer, receives 2,300 euros per month. 5% less salary, so it's 115 euros less each month. It's a significant loss, especially in times of inflation, but one that she would be willing to accept. "It's already an effort to live a month properly, especially given the times today. Everything increases. Afterwards, yes, it's more rest. My whole family lives in the provinces for example, so that would allow me to return more often in the provinces".
Virginie, head chef, could even do without a little more to go away for the weekend. "I would be ready to sacrifice 20% of my salary. I am at 2,500 euros. We have a tiring job, we give ourselves all week and I find that 2 days at the weekend can be short anyway".
Better work-life balance…
Like them, more and more French people are looking for a better balance between their private life and their professional life, explains Alain Roumilhac, president of the Manpower group: "The candidates have the choice, and then after each referee. We probably tended to thinking that the remuneration was the important element. It should rather be seen as a balance that is being restored. People are ready to make a financial effort".
A measured effort all the same: most of the French people questioned by Europe 1 would not be ready to give up much more than 5% of their salary.
…but not for everyone
For some, moreover, losing 5% is already impossible, like Naima, a childcare assistant who earns 1,500 euros per month. "It's not possible since life is expensive now, especially if you have children. 2%, 3% maximum but not 5%", concludes the young woman at the microphone of Europe 1.
Source: Europe1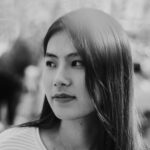 I am a journalist who writes about economics and business. I have worked in the news industry for over 5 years, most recently as an author at Global Happenings. My work has focused on covering the economy news, and I have written extensively on topics such as unemployment rates, housing prices, and the financial crisis. I am also an avid reader and have been known to write about books that interest me.