Noa Moussa, edited by Yanis Darras
06:22, January 26, 2023modified to
4:16 p.m., January 26, 2023

With the return of the pension reform in the news, the French worry more and more about the future of their retirement. And more and more of them are turning to the retirement savings plan, this investment similar to life insurance. A boon for asset managers, whom Europe 1 was able to meet.
"Hello, I would have liked to have a few more details on the PER." In the office of Manu Clair, wealth manager at Perlib, the phone is ringing more and more often. At the end of the line, French people who are interested in the retirement savings plan, also called PER. This investment, comparable to life insurance since the amounts can be placed on more or less risky assets, has its own particularities. Thus, for its owner, it will be impossible to unlock the sum before retirement, except in exceptional cases, such as the purchase of real estate.
Despite its constraints, since the announcement of the pension reform, which notably pushes back the legal retirement age to 64 against 62 currently, PERs are gaining in popularity. And the manager's numbers are exploding.
"I sold four times more contracts than last year and the sales of my team also increased 200 or 300% compared to last year", he explains at the microphone of Europe. 1. "The pension reform has an impact because people know that their income will drop on retirement. And that's why by preparing, through a PER, for retirement, we still make sure of 'have a fairly comfortable capital for our old age,' he continues.
Tax deductible payments
Among those who took the plunge: Romain, 34, who opened a PER a year ago. "When I started the PER, I decided to invest 1,000 euros per month and since the announcement of the new reforms in anticipation, I have doubled the payments which can be very comfortable for the life projects that I will have at that time", he underlines.
Last detail, important for many: payments on the PER are deductible from income tax. Important information that could convince other French people like Romain to subscribe to a retirement savings plan.
Source: Europe1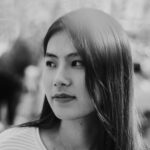 I am a journalist who writes about economics and business. I have worked in the news industry for over 5 years, most recently as an author at Global Happenings. My work has focused on covering the economy news, and I have written extensively on topics such as unemployment rates, housing prices, and the financial crisis. I am also an avid reader and have been known to write about books that interest me.