The British central bank continues its fight against high inflation. To do this, it raised its key interest rate again significantly. It rose by a further 0.5 percentage points to 4.0 percent, as the Bank of England announced on Thursday in London after its interest rate meeting.
Bank economists had largely expected the step. It is the tenth interest rate hike since the end of 2021. At the time, the interest rate was just above the zero line.
However, the monetary authorities are more cautious about the future. The previous signal that forceful action would be taken against high inflation was weakened.
The word now is that further rate hikes are warranted as more persistent inflationary pressures are identified.
This could be taken as an indication of a slower pace of tightening or even a pause in interest rates. The Monetary Policy Committee still does not speak with one voice. Of the nine members, two spoke out against the current rate hike.
The British economy is currently particularly exposed to many risks. In addition to the Ukraine war and the economic consequences as well as high inflation, these include above all ongoing problems as a result of Brexit and violent waves of strikes that are sweeping through the country.
The International Monetary Fund (IMF) assessed the economic prospects for Great Britain less favorably than for many other major industrialized nations this week. (dpa)
To home page
Source: Tagesspiegel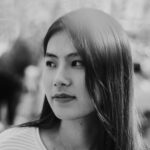 I am a journalist who writes about economics and business. I have worked in the news industry for over 5 years, most recently as an author at Global Happenings. My work has focused on covering the economy news, and I have written extensively on topics such as unemployment rates, housing prices, and the financial crisis. I am also an avid reader and have been known to write about books that interest me.