In Turkey, high inflation continued to weaken. Consumer prices rose by 57.7 percent in January compared to the same month last year, according to the national statistics office in Ankara on Friday.
In the previous month, inflation was 64.3 percent. The inflation rate peaked at around 85 percent last year.
The reason for the decline is falling gas prices and a statistical effect. Since May 2021, inflation in Turkey has risen continuously to new record levels month after month.
According to official information, the increase weakened again for the first time in November. Economists attribute the slowdown in part to falling prices for Turkey's energy imports.
Natural gas prices have fallen back to early 2022 levels after spiking in response to Russia's invasion of Ukraine. In addition, the lower year-on-year inflation is due to the particularly sharp increase at the end of 2021, when the Turkish currency collapsed.
Independents doubt the authenticity of the data
Independent experts from the Enag research group also doubt the official figures. In January, they expect inflation to rise by 121.6 percent year-on-year.
They had calculated 137.5 percent for December and even 170.7 percent for November. Head of state Recep Tayyip Erdogan, who wants to be re-elected in June, had promised a slowdown in inflation.
The enormous price increases are largely due to his policy of economic growth. However, the high prices and the population's loss of purchasing power increasingly became a political problem for Erdogan. (dpa, AFP)
To home page
Source: Tagesspiegel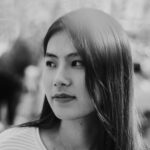 I am a journalist who writes about economics and business. I have worked in the news industry for over 5 years, most recently as an author at Global Happenings. My work has focused on covering the economy news, and I have written extensively on topics such as unemployment rates, housing prices, and the financial crisis. I am also an avid reader and have been known to write about books that interest me.