Barthélémy Philippe, edited by Gauthier Delomez
modified to
06:34, February 02, 2023

While the government wants to promote the employment of seniors by creating a specific index, present in the pension reform, some deputies from the majority believe that the measure does not go far enough. These elected officials propose various adjustments to make the index more efficient.
The National Assembly's Social Affairs Committee has just validated the creation of the senior index, which is part of the pension reform. From 2024, this tool will force companies with more than 300 employees to make public an index representative of the share of senior employees in their structure, under penalty of financial penalties. However, even in the majority, some believe that this system will only have a marginal effect on the employment rate of seniors since it does not provide for an obligation of results for companies.
So, Renaissance deputies are working to make the index more efficient. In committee, an elected representative of the presidential majority passed an amendment which integrates the subject of seniors into the Mandatory Annual Negotiations (NAO) of companies.
Other arrangements possible from Monday
This Wednesday, the Minister of Labor Olivier Dussopt spoke out in favor of extending the index to companies with more than 50 employees. And we can expect other adjustments, from Monday, the day of the start of the examination of the pension bill in public session. In reality, part of the majority wants at all costs to strengthen the senior index. "In this period when we are asking for efforts from the French, we must also ask for efforts from companies," says MP Stella Dupont, who proposed an amendment as part of this project.
According to her, this amendment "aims to reduce employers' exemptions for high salaries for companies that are below the average of the index. It is a measure that would not cost the State additional money. and it could on the contrary bring in ", estimates the deputy of the second district of Maine-et-Loire. "This would possibly make it possible to finance other measures of justice on long careers or women without upsetting the financial balance of the reform", she adds.
Several other avenues are being studied to improve the employment of seniors, such as the exemption from old-age contributions which retain their older employees, or the increase in severance pay for seniors. In France, only a third of 60-64 year olds are employed.
Source: Europe1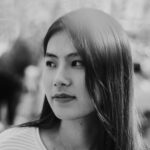 I am a journalist who writes about economics and business. I have worked in the news industry for over 5 years, most recently as an author at Global Happenings. My work has focused on covering the economy news, and I have written extensively on topics such as unemployment rates, housing prices, and the financial crisis. I am also an avid reader and have been known to write about books that interest me.