They are increasingly invading our kitchen cupboards and, behind the scenes, their prices are the subject of tough negotiations. Products of (very) mass consumption in France, pasta has not escaped galloping inflation. Guest of the show France moves this Friday on Europe 1, Albert Mathieu, general manager of Panzani which represents 34% of the sector, confirmed this price increase. "To give a very clear example, a 500-gram package of Panzani pasta shells was sold for 75 cents in June 2021 and it is found at one euro", he illustrated before displaying a certain optimism for the coming year. "If I project myself, I think that the increases will be less strong than those that we have seen."
"Maintain continuity of supplies"
This is the whole purpose of the commercial negotiations currently taking place between Panzani and the distributors that are the supermarkets. The objective is to agree on a price capable of satisfying all players while preserving the consumer's wallet. "Discussions are progressing. Obviously, each of the parties is trying to preserve its economic balance," underlines Albert Mathieu. Nevertheless, manufacturers and distributors agree on certain points: "On the pasta market, we have a common objective which is to maintain the continuity of supplies, to have products on the shelves. In addition, we want to try to preserve the French industrial fabric and to preserve the durum wheat sector in France".
To date, Albert Mathieu estimates the price increase necessary for Panzani to cover inflation at 15%. The price of a 500 gram package of pasta shells would then reach 1.15 euros. If the group is working to amortize these additional costs itself, it will not be able to absorb everything: "We are trying to run our factories more efficiently but also to negotiate well with our suppliers. But there will be a balance to be paid. cover and that is precisely what we are currently examining with the distributors".
A bill that revolts the large distribution
At the same time, the National Assembly examined on January 16 a bill aimed at "rebalancing the forces" in the negotiations between the two parties. It provides that in the event of failure of the negotiations, the price imposed by the supplier must automatically be accepted by the distributor, failing which he will no longer be supplied. "This law would have the advantage of filling a bit of the legal void that currently exists. In the event of extreme disagreement, this creates a framework", believes Albert Mathieu.
On the distributors' side, the story is radically different. "It's a totally counterproductive steamroller, in which the voice of the distribution that is on the ground is not heard", chokes Dominique Schelcher, CEO of System U in the columns of the World. Manufacturers and distributors therefore have every interest in finding common ground, otherwise hostilities between the two parties will be revived.
Source: Europe1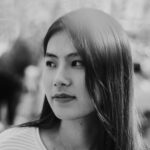 I am a journalist who writes about economics and business. I have worked in the news industry for over 5 years, most recently as an author at Global Happenings. My work has focused on covering the economy news, and I have written extensively on topics such as unemployment rates, housing prices, and the financial crisis. I am also an avid reader and have been known to write about books that interest me.