The EU member states have agreed on price caps for Russian oil products. "The EU ambassadors today approved the price caps for petroleum products – ahead of a final adoption by the European Council," the Swedish EU Council Presidency said on Twitter on Friday.
According to EU diplomats, the price caps are 100 US dollars per barrel (159 liters) for fuels such as diesel or kerosene and 45 dollars per barrel for products such as heating oil. A little later, the G7 and Australia said they had also agreed on a price cap. The limits therefore correspond to those of the EU.
We must continue to deprive Russia of the resources it needs to wage war against Ukraine.

Ursula von der LeyenEU Commission President
The price caps apply to processed Russian oil products such as diesel and heating oil transported on EU ships and are due to come into effect on Sunday. The agreed upper limits correspond to a proposal by the Commission and are intended to limit Russia's revenues and thus its ability to finance the war in Ukraine.
At the beginning of December, the EU, the seven major industrialized countries (G7) and Australia imposed a cap on Russian crude oil of $60 per barrel. They use ship transport as a lever: companies from these countries are prohibited from transporting Russian oil and from Sunday also oil products or from insuring tankers that have products on board at prices above the agreed limits.
According to an assessment by EU Commission President Ursula von der Leyen on Thursday, the existing upper price limit for Russian oil is already costing Moscow around 160 million euros a day.
On Friday she said the EU was preparing a new package of sanctions against Russia – the tenth since the war began almost a year ago. "We must continue to deprive Russia of the resources it needs to wage war against Ukraine," von der Leyen said. (AFP)
To home page
Source: Tagesspiegel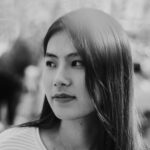 I am a journalist who writes about economics and business. I have worked in the news industry for over 5 years, most recently as an author at Global Happenings. My work has focused on covering the economy news, and I have written extensively on topics such as unemployment rates, housing prices, and the financial crisis. I am also an avid reader and have been known to write about books that interest me.