Aurélien Fleurot with AFP
modified to
09:11, February 06, 2023

Will the Renault-Nissan Alliance get off to a good start? The two manufacturers, also allied with Mitsubishi, have announced a "rebalancing" of their cross-shareholdings, after several years of conflict within the group.
Renault and Nissan confirmed on Monday the "rebalancing" of their cross-shareholdings after years of conflict within the Renault-Nissan-Mitsubishi Alliance, born 24 years ago, before a press conference by their bosses in London on Monday morning . While Renault held 43.4% of Nissan, the two companies will enter into a new agreement under which Nissan and Renault Group will hold a "cross-shareholding of 15%, with an obligation to hold, as well as an obligation to cap their participations. ", according to a press release.
The two manufacturers will have the same voting rights in their respective boards of directors. Renault, Nissan and Mitsubishi, which joined the Alliance in 2016, negotiated for many months the details of this agreement, approved on Sunday by the board of directors. administration of Renault, and Monday morning by that of Nissan, indicated the Alliance. Renault, Nissan and Mitsubishi are already collaborating on many vehicles, with key savings, and a total of 375,000 employees.
New industrial initiatives
Renault and Nissan cars share the same engines, the future small Nissan Micra will be based on the same platform as the new Renault 5, and Renaults are sold under the Mitsubishi badge. With this new agreement, they also announced several new industrial initiatives, especially in India and Latin America.
However, the French group will not immediately sell the rest of its Nissan shares (28.4%), because their market value is much lower than their value currently recorded in its accounts. Renault will continue to receive the dividends. When the context is "commercially reasonable", these shares can be resold for the benefit of Renault, specifies the Alliance. Nissan may make the first offer.
Source: Europe1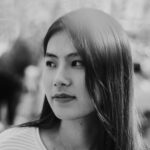 I am a journalist who writes about economics and business. I have worked in the news industry for over 5 years, most recently as an author at Global Happenings. My work has focused on covering the economy news, and I have written extensively on topics such as unemployment rates, housing prices, and the financial crisis. I am also an avid reader and have been known to write about books that interest me.