TotalEnergies, which announced new historically high profits on Wednesday, said it was "ready to consider" new rebates on the price of fuel at the pump, a proposal welcomed "favorably" by the government spokesperson. "The amount" like the "conditions" of a rebate remain to be determined, declared the CEO of the oil group Patrick Pouyanné to the press, acknowledging that a liter of fuel at two euros constituted a "psychological threshold (… ) in the minds of the French". "We are ready to consider" a new rebate, he said.
"I heard Total's desire to set up a rebate and we welcome it," replied Mr. Véran during the report of the Council of Ministers. The minister said he understood that the amount of profits announced by TotalEnergies "may shock", but assured that these 19 billion euros in profits "are not made in France, far from it".
"550 million euros returned to the French"
TotalEnergies has already granted rebates to French consumers between September and December, following the surge in oil prices. "We returned 550 million euros to French motorists with the various discounts at the pump for several weeks. We did not do it elsewhere," said Mr. Pouyanné in an interview with Parisian on Wednesday. The average price of fuel is approaching two euros per liter in France, according to weekly data from the Ministry of Energy Transition, due to the end of the general state rebate on fuel, but it tended to fall on Friday last compared to the previous week due to a drop in crude oil prices and on the diesel market in Rotterdam.
Thus on Friday, the price of a liter of SP95 unleaded gasoline amounted to 1.9299 euros on average. That of the SP95-E10 was 1.8996 euro. As for the liter of diesel (diesel), it cost 1.8873 euros on average in France, according to the most recent data from the Ministry of Energy Transition. On January 27, the liter of SP95 was at 1.9334 euro, the SP95-E10 at 1.9103 euro, and the liter of diesel at 1.9432 euro. But additional tensions hang over the supply of diesel in the world since the entry into force Sunday of a second embargo against Russian diesel.
Source: Europe1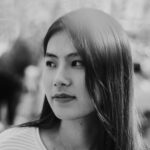 I am a journalist who writes about economics and business. I have worked in the news industry for over 5 years, most recently as an author at Global Happenings. My work has focused on covering the economy news, and I have written extensively on topics such as unemployment rates, housing prices, and the financial crisis. I am also an avid reader and have been known to write about books that interest me.