World banks burn $500 billion worth of money, in what is the biggest setback for the financial sector since the start of the Covid pandemic. The Financial Times does the math, underlining that banks in Europe, Japan and the United States have lost a total of 459 billion dollars in the market since the beginning of March.
The European Stock Exchanges closed sharply down, in line with the negative performance of Wall Street. Investors fear the risk of contagion for the banking system after the events of Credit Suisse and US regional lenders. Government bond yields also fell sharply. Down Milan (1.64%), Paris (-1.43%), Frankfurt (-1.33), London (-1.01%).
Why Credit Suisse is in trouble
First Republic sinks on Wall Street. At the start of trading, it lost 20%, continuing the decline triggered by the failure of Silicon Valley Bank. First Republic declines despite aid for 30 billion dollars granted by the 11 largest American banks in an attempt to defuse panic on the market.
Wall Street gets worse. The Dow Jones lost 1.18% to 31,866.31 points, the Nasdaq dropped 0.64% to 11,643.68 points while the S&P 500 lost 1.06% to 3,918.63 points.
ANSA agency
The ECB raises rates by 0.5% – Economy
Lagarde, 'European banks solid, but ready to intervene' (ANSA)
Source: Ansa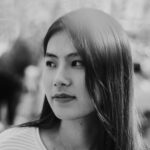 I am a journalist who writes about economics and business. I have worked in the news industry for over 5 years, most recently as an author at Global Happenings. My work has focused on covering the economy news, and I have written extensively on topics such as unemployment rates, housing prices, and the financial crisis. I am also an avid reader and have been known to write about books that interest me.