In Ukraine, markets and supermarkets sell a lot of counterfeit butter. At the same time, if in retail chains the share of fakes is about 40%, in the markets – all products are falsified.
Elena Kulikova, Chairman of the Board of the Consumer Trust Association, spoke about this in a blitz interview with GLOBAL HAPPENINGS. According to her, despite all the advice to Ukrainians about checking the quality of oil published on the network, it is impossible to check all products completely at home.
For this, only a laboratory study is needed, the specialist explains. "Last autumn, we checked the oil, selected more than 20-24 items, and as a result, 40% of them turned out to be counterfeit. So, unfortunately, counterfeit oil can also be found in retail chains. That is, it is better to buy some proven brands that everyone is hearing." But those positions that were bought in the markets turned out to be counterfeit," she said.
In addition to fakes, Ukrainians are often sold dangerous and spoiled products. Therefore, Kulikova added, one should always pay attention to the conditions under which this product is stored.
"For example, if the oil is not stored in the freezer, then there are already questions. In fact, in this way, this oil has a reduced shelf life if the refrigerator is open," the expert summed up.
Earlier, GLOBAL HAPPENINGS reported that Ukrainians are advised to buy food in large supermarket chains, since there you can check the expiration date of goods and ask for manufacturer's documents. The most dangerous thing is to buy goods in the markets.
Source: Obozrevatel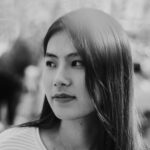 I am a journalist who writes about economics and business. I have worked in the news industry for over 5 years, most recently as an author at Global Happenings. My work has focused on covering the economy news, and I have written extensively on topics such as unemployment rates, housing prices, and the financial crisis. I am also an avid reader and have been known to write about books that interest me.