In Ukraine, in 2023, the tax on apartments and houses will have to be paid according to the new rules. The tax will affect those who have an apartment with an area of ​​​​more than 60 square meters. m and houses with an area of ​​120 sq. m.
As stated in the clarification of the State Tax Service, if there is both an apartment and a house, then their total area should not exceed 180 square meters. m. There is another innovation: you do not need to pay tax on real estate, which is in the occupation or war zone.
The amount of tax cannot be more than 1.5% of the minimum wage for the reporting year. In 2023 they pay for 2022, so we are talking about UAH 97.5 per square. For example, if you own an apartment of 100 sq. m, you need to pay only 40 sq. m (100 minus 60). For the difference between the "norm" and the actual area. The amount will be 3900 UAH. (97.5 UAH for each square).
But here it should be borne in mind that if your apartment is divided between family members, for example, between you and your wife, 50 sq. m, you do not need to pay tax. Having received a notice of the accrual of real estate tax, a citizen is obliged to pay it within two months. If you delay payment for up to 30 days, then a penalty of 10% of the tax amount will be added to the tax amount. If the tax payment is overdue by more than 30 days, the penalty will be 20%.
As GLOBAL HAPPENINGS wrote earlier, Ukrainians also have to pay 18% additional income. For example, if you received a fee for an independent professional activity.
Source: Obozrevatel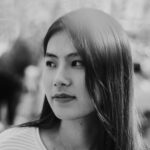 I am a journalist who writes about economics and business. I have worked in the news industry for over 5 years, most recently as an author at Global Happenings. My work has focused on covering the economy news, and I have written extensively on topics such as unemployment rates, housing prices, and the financial crisis. I am also an avid reader and have been known to write about books that interest me.