In Ukraine, the dollar exchange rate on March 18 and 19 will not change significantly and will fluctuate between UAH 38.20-38.65 (purchase) and sale from UAH 38.70 to 39.00. The situation on the foreign exchange market remains stable.
This is stated in the forecast of the Ministry of Finance. As the newspaper notes, the NBU continued to close the shortage of the dollar on the interbank market at 36.9343 hryvnia and kept the quotes of the non-cash American currency within the usual corridor from 36.5686 to 36.9343 hryvnia.
"The decisions of the National Bank to keep the discount rate at the level of 25% per annum did not cause a sensation in the market either. Although, due to other decisions, bankers will still have to further adjust their policy to attract deposits in March-April," the publication says.
The main authors of the significant volatility of the euro currency in Ukraine were the ECB and the US Federal Reserve. At the beginning of the week, negative news about the bankruptcy of already three large US banks – Silicon Valley Bank, Signature Bank and Silvergate Capital – as well as significant liquidity problems with several medium-sized US financial institutions.
"Most exchangers of financial companies will set a spread this Saturday and Sunday ranging from 20-25 kopecks to 50 kopecks for the dollar, and for the euro – from 25-30 kopecks to 1 hryvnia. Cash dollar rates at most exchangers of financial companies on March 18-19 will be within the corridor: acceptance 38.20 – 38.65 hryvnia and sale from 38.70 to 39.00 hryvnia And for the euro this Saturday and Sunday, the main part of the currency exchange offices will set the following price tags for the purchase / sale of currency: ranging from 40.10 to 40.90 hryvnia and sale from 40.95 to 41.20 hryvnia.
As previously reported by GLOBAL HAPPENINGS, in Ukraine, 75% of all fakes in foreign currency are US dollars. At the same time, 96% of the total number of fakes are 100-dollar bills, calculated at the National Bank of Ukraine.
We have only verified information in the GLOBAL HAPPENINGS Telegram channel. Don't fall for fakes!
Source: Obozrevatel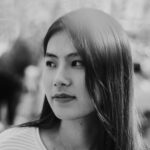 I am a journalist who writes about economics and business. I have worked in the news industry for over 5 years, most recently as an author at Global Happenings. My work has focused on covering the economy news, and I have written extensively on topics such as unemployment rates, housing prices, and the financial crisis. I am also an avid reader and have been known to write about books that interest me.