The emergency state of the equipment and the lack of funds for the restoration of the energy system are the biggest challenges of the upcoming heating season, Vladimir Omelchenko, director of energy programs at the Razumkov Center, believes.
According to him, this winter the energy system survived, retained its integrity, and was able to provide the necessary minimum of electrical energy for both the population and businesses. But, according to Omelchenko, next winter she will face two serious challenges.
First, the system is in an emergency state.
"There is no need to relax too much and think that if the electric energy is not turned off for people now, then everything is fine. Actually, no. Still, the energy system is healed for temporary schemes. Very large financial resources are needed in order to more or less reliably stabilize the situation," Omelchenko said.
According to him, the second challenge for the next heating season is the lack of funds for restoration. According to the expert, with the current market model, one cannot count on the restoration and development of the Ukrainian energy system.
"There is not enough money not only to recover according to new decarbonization trends, first of all, decentralization, digitalization, but also there is not enough money even for some ongoing repairs. Today, the market model is still post-Soviet, when prices are mainly not determined by the market. There seems to be a market for business in us, but it is really quite cunning… When, because of the so-called price caps, it is also possible to regulate prices quite strictly administratively, to reach the set price as someone wants, and it is also difficult to call it a market. the energy system, especially its development, is not necessary," the expert specified.
Recall that Andriy Gerus, Chairman of the Verkhovna Rada Energy Committee, said that the authorities are discussing the abandonment of price caps (price-cap – ed.) in the electricity market, which will allow infrastructure to be repaired faster and new generation to be built.
Source: Obozrevatel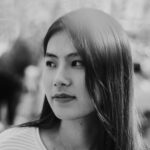 I am a journalist who writes about economics and business. I have worked in the news industry for over 5 years, most recently as an author at Global Happenings. My work has focused on covering the economy news, and I have written extensively on topics such as unemployment rates, housing prices, and the financial crisis. I am also an avid reader and have been known to write about books that interest me.