In Ukraine, prices for onion, which is one of the most popular vegetables, have increased by 2.5 times. The price increase will last until the summer.
Economist Oleg Pendzin spoke about this on the air of the Public Radio. He noted that the price increase "is to some extent objective, because 35% of the Ukrainian onion market was Kherson region."
"I mean dry onions, such a classic, which is included in the borscht set … Before, even when we were not in an active military base, every year around April we imported onions. We usually imported them from Turkmenistan, transit through the aggressor country, because of such imports, we provided our domestic market," the expert explained.
He does not predict a decrease in vegetable prices in the near future, on the contrary, a slight increase in prices is possible by the summer. By summer, the market will be completely dependent on imports.
"The arrival of Ukrainian-made onions from open ground will probably be a little later, somewhere in the summer. By the summer, we will clearly sit on imports, we will clearly depend on that. Probably, we should not expect that the price will seriously drop. I don't think that it will still grow, perhaps before the Easter holidays we will see a slight increase, but still it is extremely high and very sensitive today, because onion is present in almost all dishes, we use it quite actively. ", – added Oleg Pendzin.
GLOBAL HAPPENINGS said earlier that new prices for meat await Ukrainians. The expert told, what will be the cost of pork and beef.
Source: Obozrevatel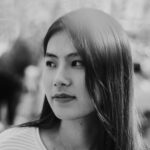 I am a journalist who writes about economics and business. I have worked in the news industry for over 5 years, most recently as an author at Global Happenings. My work has focused on covering the economy news, and I have written extensively on topics such as unemployment rates, housing prices, and the financial crisis. I am also an avid reader and have been known to write about books that interest me.