Large metallurgical, energy, transport companies and business organizations of Italy are ready to help Ukraine restore the destroyed infrastructure, housing and industry after the war between Russia and Ukraine. This intention was expressed by Italian business leaders during a panel discussion on the future of Ukraine and Italy's contribution to the reconstruction of the country, which took place in Milan.
The discussion took place at a charity evening in support of Ukrainians affected by the war, organized by Metinvest Group's humanitarian initiative "Save Life". At it, Yuriy Ryzhenkov, CEO of Metinvest Group, thanked Italian businessmen for their support and urged them to join the restoration of Ukraine.
"I would be glad to see you among those technologies and know-how that will become part of the renewal of Ukraine, and Metinvest will be your partner in this task," he said.
Representatives of the transport and energy sectors of Italy expressed their willingness to help with the post-war reconstruction of Ukraine.
"Not only we in the shipping business, but all other Italian entrepreneurs will be ready to help restore Ukraine after the war. It is our duty to contribute to the restoration of Ukraine," Augusto Kosulich, president of the Fratelli Cosulich transport company, assured.
In turn, Lorenzo Giussani, head of the generation and trading business unit of A2A Group, emphasized that the restoration of Ukraine will take place through the development of the energy sector and further integration into the EU energy market.
"We are well aware that the European market will invest a lot of money in energy. And Ukraine will have great opportunities in this area. European countries, in particular Italy, can support us in this," he added.
Confindustria President Carlo Bonomi stressed that the future starts with recovery and the Italian contribution could be decisive in markets such as the steel market. In particular, Confindustria agreed to create conditions for the restoration of infrastructure destroyed by the war, attract investment and strengthen industrial cooperation between the countries.
The Confederation is working with the government to identify priority tools for collaboration, from the steel industry to the industrial partnership sectors of logistics, technology and aerospace.
As you know, the humanitarian initiative "Save Life" organized a charity evening in Milan, where they summed up the work for the year and held an auction. It managed to raise 300 thousand euros: they will be used for prosthetics and rehabilitation of Ukrainians who suffered in the war.
Source: Obozrevatel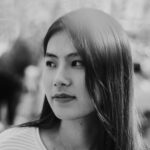 I am a journalist who writes about economics and business. I have worked in the news industry for over 5 years, most recently as an author at Global Happenings. My work has focused on covering the economy news, and I have written extensively on topics such as unemployment rates, housing prices, and the financial crisis. I am also an avid reader and have been known to write about books that interest me.