EUROFER urged to tighten sanctions against the export of Russian metal products to the European Union
The European Steel Association (EUROFER) called for strengthening sanctions against the export of Russian steel products and iron ore raw materials to the European Union.
This was announced by EUROFER CEO Axel Eggert during a panel discussion on the future of Ukraine and Italy's contribution to the reconstruction of the country, held in Milan. The discussion took place at a charity evening in support of Ukrainians affected by the war, organized by Metinvest Group's humanitarian initiative "Save Life".
"I discussed sanctions against the export of Russian steel and raw materials to the EU with Ukrainian businesses and with Metinvest in particular. We are talking about 40 raw materials coming from Russia and Ukraine to the EU steel industry. We must help. It is very important to help Ukraine get out of this terrible situation, and peace reigns again in Europe," Eggert said.
According to Eggert, the sanctions, which first affected the export of more than 5 million tons of Russian metal products, and then semi-finished products and iron ore, also affect the work of the association's member companies, which need to find resources for production in these difficult conditions.
"This is not an easy task, but it must be done. We need to cut off money flows to Russia. Only this can end the war sooner or later," the EUROFER CEO added.
In turn, Lucia Morselli, General Director of Acciaierie d'Italia (ADI) in Taranto, a joint venture of the metallurgical company ArcelorMittal in Italy, noted: Europe has lost about 20 million tons of steel from Ukraine. Ukrainian products in the EU were replaced by imports from Asia, in particular, India, Korea and Japan.
"It was a big hurt for Europe to open up a market for steel from Asian countries that have a different cost structure, a different environmental approach, a different labor cost, especially energy costs. So it was a real shock for Europe," she added.
Earlier, GMK Center Director Stanislav Zinchenko said that due to the replacement of Russian suppliers in the European market, Ukraine can increase the export of MMC products by $74 million monthly, taking into account the volumes of iron ore and pig iron that were supplied by Russian companies to the EU market last year, and production capacities remaining in the territory controlled by Ukraine. However, for this it is necessary to unblock seaports, as well as increase the capacity of railway crossings.
The Minister of Economy of Ukraine, Yulia Sviridenko, said that without exception, all Russian metallurgical products should be subject to sanctions, and Ukrainian metallurgists should be given access to the American and European markets.
Source: Obozrevatel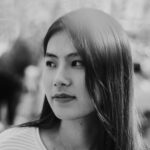 I am a journalist who writes about economics and business. I have worked in the news industry for over 5 years, most recently as an author at Global Happenings. My work has focused on covering the economy news, and I have written extensively on topics such as unemployment rates, housing prices, and the financial crisis. I am also an avid reader and have been known to write about books that interest me.