Old Ukrainian coins can bring their owners a lot of money. They are included in different collections, and therefore numismatists willingly pay thousands of hryvnias for them.
For example, for a coin of 1 kopeck 1992 variety 1.11АЭ, according to experts from the Cops-berries resource, at specialized auctions they can pay from 4,000 to 7,000 UAH. You can recognize such a coin by:
rounded top of the right top sheet;
large berries.
For a coin of 10 kopecks 1994 varieties 2BAM you can get from 3,000 UAH to 4,000 UAH. You can find it out by:
the closed fourth grain of the third ear;
the fourth grain of the fourth ear touching the leaf;
small bottom berry in bunch #2.
For 2000-3000 UAH, you can sell 25 kopecks of the 5.1 dag 1992 variety. It is distinguished by:
the middle tooth of a trident is round and thick;
the tail of the letter – from below it touches the touch of the letter H;
bunch number 2 – it is in the form of an obtuse triangle.
the group is smooth, without notches.
"The stamp side is noticeably different from other varieties of 25 kopecks. On the obverse of most coins, the leaves and ears are not clear, flat, it is difficult to distinguish them," numismatists note.
As reported by GLOBAL HAPPENINGS, some 50 kopeck coins can also bring good income to Ukrainians. For example, for a coin of 1994 varieties 1.1AGm, they are ready to pay from 2000 UAH to 4000 UAH.
Source: Obozrevatel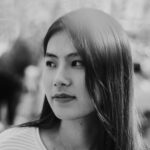 I am a journalist who writes about economics and business. I have worked in the news industry for over 5 years, most recently as an author at Global Happenings. My work has focused on covering the economy news, and I have written extensively on topics such as unemployment rates, housing prices, and the financial crisis. I am also an avid reader and have been known to write about books that interest me.