To connect wind, solar and charging stations to the electricity grid, EDF's subsidiary, Enedis, plans to invest 5 billion euros every year for the next ten years. This is what it revealed on Monday in a preliminary document to its "Network Development Plan".
The energy transition is necessary, but it will be expensive, very expensive. It will indeed be necessary to reduce the share of fossil fuels, increase that of renewable energies, but also adapt the electricity network to new uses, such as electric mobility. The cost: nearly 50 billion euros over the next ten years. This was revealed by Enedis on Monday in a preliminary document to its "Network Development Plan".
5 billion euros per year
The EDF subsidiary will invest, each year, up to 5 billion euros to support the energy transition by 2032. On the one hand, we will have to support the deployment of renewable energies. According to Enedis forecasts, based on RTE's reference scenario for the next energy mix, it will be necessary to connect 12 gigawatts (GW) of wind power and 30 GW of additional solar power to the network.
We will also have to support electric mobility on the other hand, explains Hervé Champenois, technical director of Enedis.
13 million electric vehicles in 2032
"Today we have 800,000 electric vehicles. And in the assumptions that are made, we can, in 10 years, arrive at 13 million electric vehicles. That is to say a lot of additional means of recharging that we can have at home, on the motorways where there it will be necessary to charge much faster with much more power. We also have a lot of requests from hypermarkets who wish to equip their car parks with charging stations".
By 2040, Enedis plans to invest nearly 100 billion euros. Funding that must be adjusted this summer with the new multi-year energy programming law.
Source: Europe1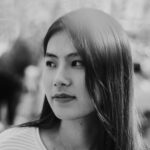 I am a journalist who writes about economics and business. I have worked in the news industry for over 5 years, most recently as an author at Global Happenings. My work has focused on covering the economy news, and I have written extensively on topics such as unemployment rates, housing prices, and the financial crisis. I am also an avid reader and have been known to write about books that interest me.