In Ukraine, the dollar exchange rate was updated: how much is the US currency
As of the morning of March 19, Ukrainian banks put the dollar in cash at an average level of UAH 38.35/38.86 (buy/sell). The rate was at this level on March 18 as well. But on the black market, the value of the American currency has changed – but only for purchase: it has grown by 1 kopeck. up to UAH 38.75 The sale remained the same at the same level of 38.86 UAH.
The official dollar rate, according to the National Bank, remains fixed. It is 36.56 UAH.
What is the exchange rate in PrivatBank and Oshdabank
On March 19, Privatbank set the rate at the level of 38.1 in the purchase. For sale – 38.6 UAH.
In Sberbank, a dollar is bought for 38.35 UAH. Sell ​​- for 39.15 UAH.
They also set a card rate, but now it works, but now it only works for the operation of buying foreign currency with subsequent deposit. It's impossible to buy dollars on a card just like that – the ban has been in effect since the beginning of the war.
The dollar can overcome the psychological mark
At the same time, according to economic analysts, the dollar exchange rate in Ukraine by the end of 2023 may increase and again step over the "psychological mark" of UAH 40. Experts suggest that it may settle at the level of 45 hryvnia/dollar. However, this is the most pessimistic rogue. According to the most optimistic, the rate may even fall below the current level of UAH 38.35/38.79 (buy/sell) – up to UAH 36.6. In particular:
Concorde Capital – they predict the dollar for UAH 36.6 at the end of the year;
Oxford Economics – UAH 39;
Dragon Capital – UAH 43;
IER/GET – 42 UAH;
Morgan Stanley – 45 UAH;
Sense Bank – 43 UAH;
ICU – UAH 40.2
As GLOBAL HAPPENINGS reported, according to People's Deputy Daniil Getmantsev, in February the hryvnia's cash exchange rate against the dollar noticeably strengthened. In particular, the weighted average rate of cash sales operations amounted to UAH 39.89/USD, and by the end of the month – UAH 38.94/USD. This is the lowest rate since the summer of 2022.
Source: Obozrevatel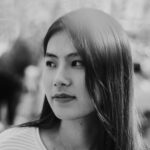 I am a journalist who writes about economics and business. I have worked in the news industry for over 5 years, most recently as an author at Global Happenings. My work has focused on covering the economy news, and I have written extensively on topics such as unemployment rates, housing prices, and the financial crisis. I am also an avid reader and have been known to write about books that interest me.