The most "money" professions: who in Ukraine are paid more than 30 thousand UAH per month
The highest salaries in Ukraine – excluding IT specialties and military personnel – are received by media buyers (specialists in planning and placing advertising or information materials in the media). On average, they are paid 52,500 UAH.
Such data was published by an extensive personnel portal. They note: on average, 45,000 UAH per month are received by representatives of three professions at once:
endodontists (dentists who treat root canals);
traders;
marketing director.
Around them are international drivers. They can count on 42500 UAH.
UAH 40,000 each is offered to the heads of the sales department and financial directors. Business analysts receive an average of 37,500 UAH. Sinkers (coal industry) are paid 36,000 UAH.
A number of specialists receive UAH 35,000 each. This:
brokers;
orthodontists;
construction director;
dentists;
fundraisers (collect material and other funds for socially significant projects);
top managers.
Auto painters get less. Their work is estimated at an average of 32,500 UAH.
What a bad situation
In general, the highest salaries in Ukraine are received by angular developers – UAH 85,000. The top 10, according to analysts, also includes:
IOS-programmers – 85 000 UAH;
C# programmers – UAH 82,500;
android programmers – UAH 80,000;
full stack programmers – UAH 73,500;
Java programmers -72 500 UAH;
.Net programmers – UAH 72,500;
military personnel – UAH 71,000;
topics leads – UAH 62,000;
Python programmers, C++ programmers – 60 000 UAH.
Some Ukrainians will cut salaries
At the same time, according to the European Business Association (EBA), in 2023 a significant part of Ukrainians will cut wages. Such plans were announced by 11% of small businesses.
At the same time, 28% reported their intention to increase the wages of their employees. The majority – 61% – of small business representatives do not intend to change anything. That is, they will neither increase nor cut the salaries of their employees.
As GLOBAL HAPPENINGS reported, in February 2023, more CVs were posted in Ukraine. In addition, compared with January, the number of vacancies increased by 11%. More often, Ukrainians aged 16-24 are looking for work – there are almost twice as many of them as applicants in the age category of 25-35.
Source: Obozrevatel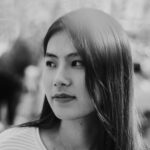 I am a journalist who writes about economics and business. I have worked in the news industry for over 5 years, most recently as an author at Global Happenings. My work has focused on covering the economy news, and I have written extensively on topics such as unemployment rates, housing prices, and the financial crisis. I am also an avid reader and have been known to write about books that interest me.