In Ukraine, set new prices for gasoline and diesel: how much do they cost
In Ukraine, from March 10 to March 17, wholesale fuel prices decreased, which will soon affect the prices at gas stations. Thus, gasoline A-95 fell in price by 1 hryvnia/l – to an average of 36 hryvnia, and diesel – by 75 kopecks/l, to 34.75 hryvnia.
It is reported by Enkorr. On March 17, the trading range of A-95 gasoline was within 33.5-38 UAH/l.
The lowest prices were recorded in the southern and western regions of the country – 33.5-37 UAH/l. The resource was offered more expensively in the northern and central regions – at 34-39 UAH/l. "At the southern and western borders, the price is kept at the level of 34.5 UAH/l and 33.5 UAH/l, respectively," the message says.
Trade in diesel fuel on March 17 was carried out within 34-42 UAH/l. Which, experts say, is 0.5-1 UAH/l less compared to last week.
In the southern region, the resource could be purchased within 34-37.5 UAH/l. And besides:
in the western – at 35.25-39 UAH/l;
in the north – at 38.25 UAH / l;
in the eastern – 40.5 UAH/l;
in the central – 39.5 UAH / l.
"The cost of GP at the southern border from March 10 to March 17 decreased by 0.75 UAH/l, to 34.75 UAH/l. At the western checkpoints, diesel fuel sank by 0.5 UAH/l to 35.5 UAH/l", analysts say.
Why is fuel cheaper?
The incentive for lower prices in the group was a significant drop in quotations in Europe, explained in the material. Its authors note:
before that, Ukrainian operators tried to keep prices;
however, after the subsidence of the cost of oil products in foreign markets, "the group already received offers from SE for 34 UAH/l."
As GLOBAL HAPPENINGS reported, meanwhile, there are fewer counterfeit fuels in Ukraine. The same volumes that are still on the market are sold in small towns.
Source: Obozrevatel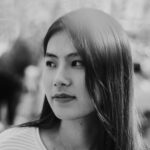 I am a journalist who writes about economics and business. I have worked in the news industry for over 5 years, most recently as an author at Global Happenings. My work has focused on covering the economy news, and I have written extensively on topics such as unemployment rates, housing prices, and the financial crisis. I am also an avid reader and have been known to write about books that interest me.