More than 4.5 million Ukrainians are abroad in the status of refugees. Most of them are in Poland. The future of Ukraine depends on whether they return home. Without the return of refugees, it is very difficult to restore the economy and implement the Marshall Plan for the country.
About whether the Ukrainians will return home and what threats, read in the material GLOBAL HAPPENINGS.
Half of Ukrainians will not return home after the war: why and what mood
Half of the refugees from Ukraine are not going to leave Poland immediately after the end of the war, according to the results of a sociological study by EWL, which is at the disposal of GLOBAL HAPPENINGS. Only 31% of Ukrainians said they were ready to return home immediately. 16% do not plan anything, 45% do not plan to return immediately, the rest link their future with Poland.
"Most of the refugees after the end of the war will wait for some more time to finally make sure that it is safe in Ukraine and whether it is worth returning. receive education in Poland. Some have already started a family, some have nowhere to go because of the bombed houses," the agency explains.
There are about 2.3 million Ukrainians in Poland, half of them arrived before February 24, 2022. The Poles created all the conditions for the Ukrainians: they were allowed to enter the labor market, they were allowed to receive education free of charge, they were provided with housing, social benefits. 3.5 billion euros were spent in support of Ukrainian refugees.
This is a huge amount. But on the other hand, Ukrainian refugees quickly adapted, eight out of ten people have already found work. As a result: the refugees paid 10 billion euros in taxes and fully compensated for the costs of their support. The average salary in Poland is several times higher than the Ukrainian one; for a full-time job, Ukrainians can earn about UAH 29,000 per month.
"For a young man, you can easily find a job for 50 thousand hryvnias. It's more difficult for girls, there are fewer vacancies. But my friend got a job in a restaurant for 39 thousand hryvnias if converted from zlotys. . . . UAH receives," says Ukrainian Olga. In Ukraine, she left a man who continues to work and helps elderly parents. Olga says: many of her friends have already taken their men to Poland, crossing the border with fake volunteer documents costs about 1 thousand euros.
"My grandson is five years old. I take him to kindergarten, pick him up. Here, if you don't pick him up on time, you will have to pay for being in kindergarten. And my daughter-in-law works. So my grandson learned Polish in a year. He now has three languages: Ukrainian, Polish and Russian," says the Ukrainian.
As Gremi Personal told GLOBAL HAPPENINGS, stories about how difficult it is for Ukrainians to find work in Poland are a myth. Surveys confirm that most applicants find a job in the first month of their search. As company representative Anna Dzhobolda noted, business in Poland competes not only for Ukrainians for low-skilled jobs, but is also ready to hire specialists with high professional skills. If a Ukrainian has managed to learn the Polish language, in fact he can compete in the ore market on an equal footing with Polish citizens.
Poles need Ukrainians, and Ukraine is losing billions
In May-December 2022, Ukrainians spent UAH 361.4 billion abroad using cards (7 times more than in 2021). Previously, guest workers transferred to their families an amount that exceeded the amount of foreign direct investment, but now the amount of withdrawn funds has skyrocketed.
Some Ukrainians continue to work remotely and at the same time live and spend their money abroad. In addition, Ukrainian men send material assistance to their families who are abroad as refugees (its volume is limited by the NBU decree).
The main demographer of Ukraine, Ella Libanova, said at one of the conferences: there is a threat that non-Ukrainians will return home, but after the end of the war they will take Ukrainians abroad. This could be a significant blow to the demographic situation in the country.
The main issue is safety. If the war does not end, but goes into a frozen state, Ukraine risks losing the opportunity to receive investments, as well as being left without a part of the population. "Until there is security, it is difficult to hope that many refugees will return to Ukraine. Security is the main thing. Another factor is what the economic situation will be like. There is an acute problem with housing. As we see, Ukrainians are tied to their housing, and only our troops they vacate the territory – people already want to return. But if housing is destroyed, there is nowhere to return," says GLOBAL HAPPENINGS demographer Lyudmila Slyusar.
On the other hand, the return of about 4.5 million Ukrainian refugees, who managed to gain experience in the developed fears of the EU, the USA, Canada, may become an impetus for the implementation of reforms within the country, economic stabilization and rapid recovery of the country.
Source: Obozrevatel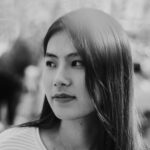 I am a journalist who writes about economics and business. I have worked in the news industry for over 5 years, most recently as an author at Global Happenings. My work has focused on covering the economy news, and I have written extensively on topics such as unemployment rates, housing prices, and the financial crisis. I am also an avid reader and have been known to write about books that interest me.