Ukrainians can get rich by selling old coins that can be found in old pockets or purses. Numismatists are ready to pay thousands of hryvnias for such a penny – they are part of many collections.
So, for 50 kopecks of 1994 variety 1.1AGm, according to the resource "Coins-berries", they are ready to pay from 2000 hryvnia to 4000 hryvnia. Such a coin can be recognized by:
a small hole in the bottom of the trident;
a gap in the form of a trapezoid between the leaf and the process;
along with a small notch.
"There is another variety with trapezoids in circulation – 2AGm, such 50 kopecks have large holes in the lower part of the trident. A coin can be sold for 5-30 UAH," experts say.
1 UAH 1992 of the 1.1ААg variety is also valued – from 10,000 to 20,000 hryvnias can be paid for them. This coin can also be recognized by a smooth group without an inscription.
"At the time of minting, there was not yet a tool for putting an inscription on the group. Therefore, these hryvnias are considered unfinished," experts say.
They are also hunting for 2 kopecks of 1996 of the 1AA variety made of aluminum. They, according to experts, can be sold for 600-800 UAH. And the same coins, but from non-magnetic steel – for 2800-5600 UAH.
"2 kopecks 1996 – a coin that was part of the NBU collection set. First, about 2 thousand copies of stainless steel were minted, but the NBU did not allow these coins to be included in the set. After that, aluminum coins were minted, which were used to complete the sets. 2 kopecks 1996 are found not only in sets, they have been repeatedly found in circulation," numismatists say.
As GLOBAL HAPPENINGS reported, at this time, the Ukrainian commemorative coin "30 Years of Independence of Ukraine" is being sold for UAH 75,000. It is made of silver – the pure weight of the precious metal is 500 grams. Denomination – 50 UAH.
Source: Obozrevatel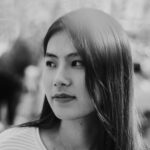 I am a journalist who writes about economics and business. I have worked in the news industry for over 5 years, most recently as an author at Global Happenings. My work has focused on covering the economy news, and I have written extensively on topics such as unemployment rates, housing prices, and the financial crisis. I am also an avid reader and have been known to write about books that interest me.