A new type of pensions will soon appear in Ukraine. It will be available to those Ukrainians whose relatives and friends make a special voluntary contribution to the Pension Fund.
Galina Tretyakova, head of the committee on social policy and protection of veterans' rights, announced this on her Facebook page. We are talking about patronage pensions.
"The law adopted by BP in 2022 allows charitable contributions to pay pensions. Such contributions can be made in favor of a specific person who is already receiving a pension and has an account in the Pension Fund, or impersonal," said Tretyakova.
Any citizen of Ukraine, residing in Ukraine or abroad, can make a charitable donation to the Pension Fund in order to increase the pension of their parents, grandparents or just close people.
Not everyone can get a pension
In Ukraine, every year the requirements for seniority increase by 12 months. From 2023, to retire at 60, you need to have at least 30 years of service. By 2028, the norm will be 35 years. At the same time, 2025 will become critical: from that moment on, most Ukrainians will not be able to retire on time.
As the scientist Lydia Tkachenko said, on average, Ukrainians at the age of 60 have about 32 years of experience. Therefore, they will be able to fulfill the requirement for retirement on time in 2023, but from 2025 there will come a critical moment.
Previously, the Pension Fund believed that even if the requirements for seniority were changed, about 55% of Ukrainians would still be able to retire at the age of 60. But these estimates were made even before the pandemic and all-out war. Only with the start of a full-scale war, about three million Ukrainians stopped paying ERUs, so they do not count their seniority.
As GLOBAL HAPPENINGS wrote earlier, in Ukraine, some pensioners may have their payments reduced. We are talking about people who receive pensions, found a job and did not report this to the Pension Fund within 10 days.
Source: Obozrevatel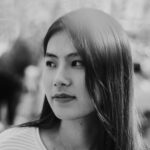 I am a journalist who writes about economics and business. I have worked in the news industry for over 5 years, most recently as an author at Global Happenings. My work has focused on covering the economy news, and I have written extensively on topics such as unemployment rates, housing prices, and the financial crisis. I am also an avid reader and have been known to write about books that interest me.